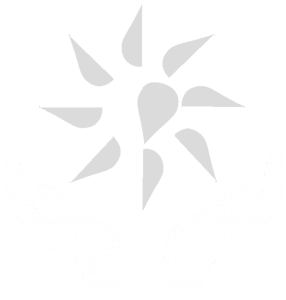 Making a Difference
Since the inception of our charitable giving program in 2013, our charitable donations have exceeded $1,500,000 and reached more than 250 charitable organizations across the globe. Our commitment to creating brighter futures is carried out by the people and organizations we support.
Norwex Foundation 2016 U.S. Recipients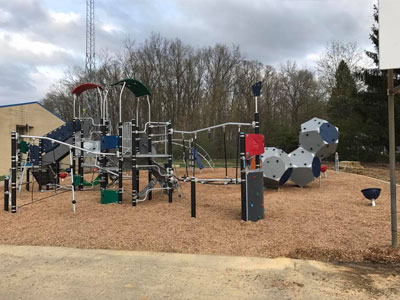 Hasson Heights Playground Committee
Amount Donated – $15,000
The construction of the Hasson Heights Playground gave at-risk children in Hasson Heights, PA, a safe place to play freely and let their imaginations run wild.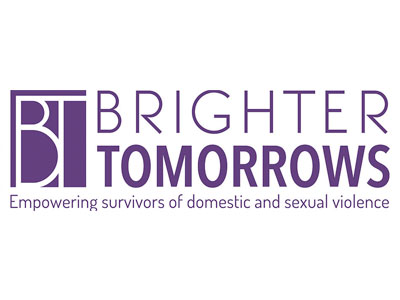 Brighter Tomorrows
Amount Donated – $10,000
Brighter Tomorrows provides women and children in abusive situations emergency shelter and transitional housing. Women are empowered to take control of the future for themselves and their children through counseling and life skills training.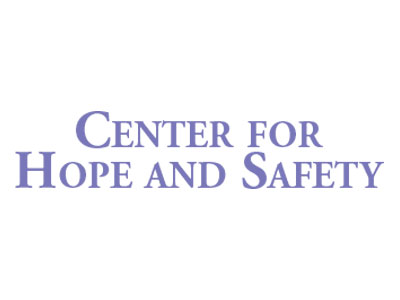 Center for Hope and Safety
Amount Donated – $10,000
Center for Hope and Safety provides support for domestic violence victims and their children through a broad range of services and programs aimed at ensuring these individuals are physically and emotionally prepared for self-sufficiency.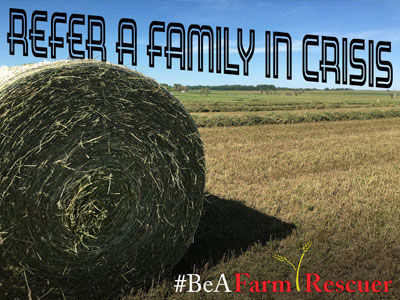 Farm Rescue
Amount Donated – $10,000
Farm Rescue helps small-farm families overcome diicult circumstances through a team of volunteers who care for their farm and sustain the family's livelihood as they recover from illness, injury or natural disaster.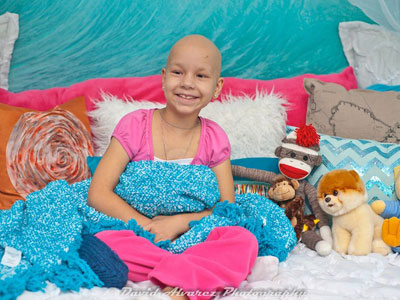 Sweet Dreams Foundation
Amount Donated – $10,000
Gives children with life-threatening illnesses and medically unable to leave their homes a safe haven. This organization brings comfort and joy by giving these children their dream bedrooms.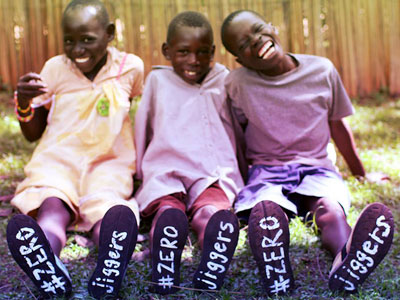 Sole Hope
Amount Donated – $7,500
Makes shoes from recycled plastic and denim to protect Ugandan children from burrowing insects called jiggers, which can cause debilitating infections. They also provide jobs for local cobblers, along with medical care and housing for recovering children.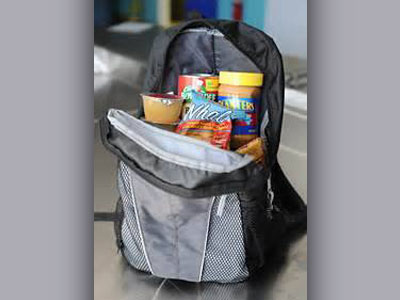 Bremerton Backpack Brigade
Amount Donated – $5,000
Bremerton Backpack Brigade provides underserved children in the Bremerton, Washington area with a weekly backpack of food for their entire family, allowing these children to look forward to a brighter future without concern for their basic needs.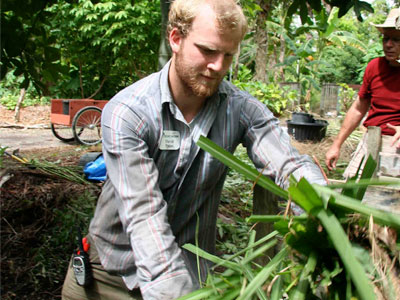 Echo Farms
Amount Donated – $5,000
Echo Farms provides nutritious seeds to impoverished communities worldwide, teaching residents to plant and harvest crops through sustainable farming techniques, nutritional plants and appropriate technologies that will provide food for generations to come.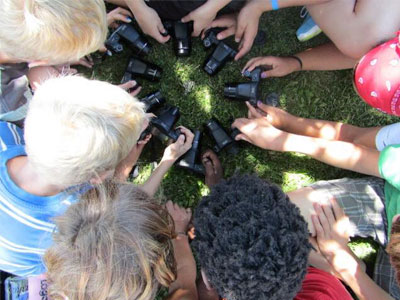 The Environmental Education Internship Program at Au Sable Institute
Amount Donated – $5,000
The Environmental Education Internship Program educates children about the importance of caring for the natural world. Dedicated interns visit more than 2,000 local school children, instilling a love of nature through educational activities and science- based programs.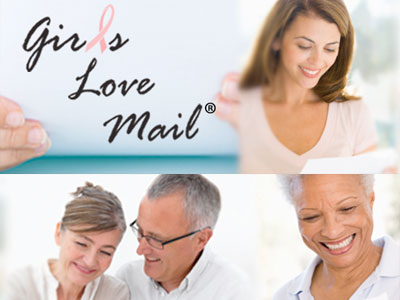 Girls Love Mail
Amount Donated – $5,000
Girls Love mail provides women newly diagnosed with cancer a brighter outlook on the future via hand-written letters of encouragement and support. Each 2016 US National Conference attendee was also given the opportunity to write a letter to be delivered to one of these women.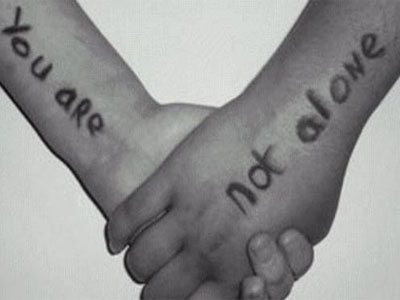 Journey to Dream—Kyle's Place
Amount Donated – $5,000
Displaced and at-risk teens seeking a safe environment in which to stay receive basic necessities, medical care, counseling and other tools through this emergency shelter program.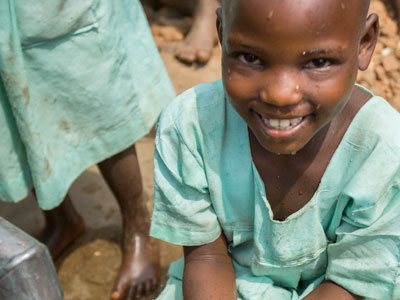 Living Water International
Amount Donated – $5,000
Creates sustainable water programs and provides hygiene and sanitation education to impoverished communities worldwide with little to no access to clean water. This donation will be used to provide a well to a small community in India.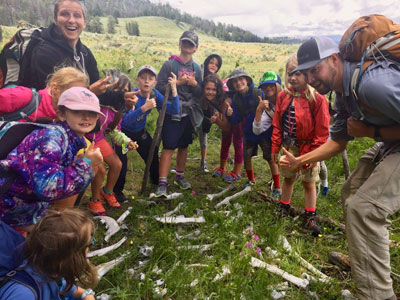 Montana Outdoor Science School
Amount Donated – $5,000
Montana Outdoor Science School provides a safe place for children of working parents to stay after school and leads educational activities designed to inspire curiosity, understanding and awareness about nature and our environment.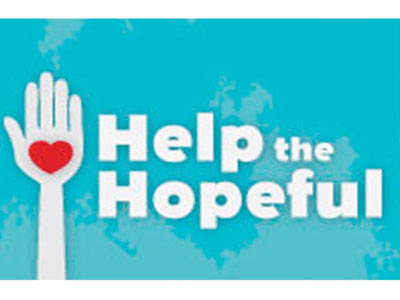 Help the Hopeful
Amount Donated – $3,000
Help the Hopeful provides assistance to families with children who have extensive medical needs. This includes funding travel expenses, prescriptions, deductibles and other items not covered by health insurance.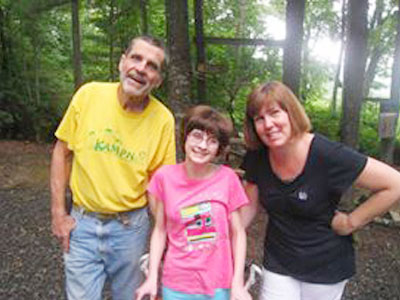 Kampn's Life Village
Amount Donated – $2,000
Individuals with autism and related disorders are empowered to live independently in this residential community. Nearby college students help them grow their own food, while providing acceptance and encouragement.

2015
| Organization | Donation | Description |
| --- | --- | --- |
| S.C.A.R.C.E. | $1,000 | School & Community Assistance for Recycling and Composting Education. This program inspires people, through education, to preserve and care for the Earth's natural resources, while working to build sustainable communities and teaming with local groups to recycle and properly dispose of many consumer products. |
| The D.O.C.K. | $2,500 | The D.O.C.K. provides a safe place for at-risk students, 6th through 12th grade, to come after school to spend time with friends, play games, craft, study and have a substantial snack while experiencing a feeling of hope for a better life. |
| Sheltering Tree | $2,500 | Sheltering Tree provides residential and independent living for individuals with developmental disabilities to foster independence and empower all persons to achieve their dreams. |
| Kids Living Brave | $2,500 | Kids Living Brave supports the families of children living with cancer through emotional support, community awareness and educational outreach. Through this support, families learn to adapt to the many changes in their everyday lives and can better cope with challenges ahead. |
| Girls on the Run of Western Colorado | $2,500 | Girls on the Run of Western Colorado empowers third- through fifth-grade girls to make healthy lifestyle choices while training for a 5K event. They learn to be confident in making the best choices for themselves, while having a positive impact on their community and environment. |
| The Gatehouse Grapevine | $5,000 | The Gatehouse Grapevine provides a safe environment for women and children in crisis to walk a path toward permanent change. The community houses up to 96 families and includes a community center, on-site counseling, a general store and walking trails. |
| Moose Charities for Mooseheart Child City | $5,000 | Moose Charities for Mooseheart Child City provides the resources needed to support Mooseheart Child City, a residential childcare facility that is home to children and teens in need, from infancy through high school. |
| Kids Saving the Rainforest | $5,000 | Kids Saving the Rainforest encourages awareness of the critical importance of saving rainforests for the survival of our planet. KSTR invites schools, children's organizations and individuals throughout the United States and abroad to further its purpose by learning about the rainforest, doing projects that raise money for KSTR and spreading the message further by educating others. |
| Inland Seas Educational Association | $5,000 | Inland Seas Educational Association is a leader in stewarding the study of the Great Lakes and inspiring the passion to protect the body of water as a valuable resource. Each year, over 5,000 students board a sailing vessel and participate in collecting data, studying marine life under a microscope and developing an understanding of environmental awareness. |
| Hawaii Wildlife Fund/Marine Debris Prevention and Removal Projects | $5,000 | Hawaii Wildlife Fund is dedicated to the conservation of Hawaii's native wildlife through research, education and advocacy. Its team of educators, conservationists, researchers, naturalists, communities, volunteers and donors is devoted to the protection of Hawaii's fragile marine ecosystem and inhabitants. |
| Equine Assisted Therapy, Inc. | $5,000 | Equine Assisted Therapy, Inc. provides horsemanship experiences to persons with mental, physical and psychological disabilities in order to enhance the quality of their lives. |
| Mt. Hope Sanctuary Inc. | $6,200 | Mt. Hope Sanctuary Inc. provides transitional housing, life-changing programs and support services to single women and their children. Women live free of charge in the Mt. Hope "Sanctuary," where they master the skills needed to eventually live on their own. |
| Racine Coalition Against Human Trafficking | $6,500 | A network of local resources collaborating to increase communication among providers, identify gaps in services and provide advocacy support for victims while preventing conditions that foster human trafficking in Racine County through education and outreach efforts. |
| KidKnits | $7,500 | KidKnits supports sustainable employment for vulnerable families in developing countries. Through the fair trade import of handspun yarn from women living and working in poverty, KidKnits offers unique craft kits with a comprehensive learning curriculum that inspires kids to change lives around the world. |
| Shiloh Field | $10,000 | Shiloh Field is the largest community garden in the country, bringing people together to harvest chemical-free fruits and vegetables to feed those living in poverty. |
2014
| Organization | Donation | Description |
| --- | --- | --- |
| Rockford (IL) Sexual Assault Counseling | $1,000 | Provides 24-hour crisis intervention, counseling services and advocacy support for survivors of sexual assault and abuse and their significant others. |
| Especially Needed | $2,000 | The goal of Especially Needed is to improve the quality of life for individuals with special needs. |
| Turningpoint for Victims of Domestic and Sexual Violence | $3,000 | Turningpoint for Victims of Domestic and Sexual Violence uses community support and education to free and empower victims of domestic or sexual violence. |
| Alliance for Children Everywhere | $3,000 | The Alliance for Children Everywhere strives to greatly improve the quality of life by helping to provide basic necessities to more than 200 children. Those necessities include running water, meals, toilets and electricity. When the basic needs of these children are met, they are better able to form and realize their dreams. |
| Child & Family Support Center | $4,000 | The Child & Family Support Center provides a safe haven for abused, neglected and abandoned children. They provide a place to stay, food and clothing, if needed. They also have classes and counseling, giving the children love and a safe place until they can be placed in foster care or back in their homes. |
| Royal Family Kids Pay It Forward, Des Moines | $5,000 | Royal Family Kids Pay It Forward offers a week-long camp for children in the foster care system where they get the royal treatment, including birthday parties and gifts, swimming, fishing, even a royal tea party with fancy dresses and suit jackets for the kids. |
| New Life Centers of Chicagoland The B.L.I.N.G. Program | $5,000 | The B.L.I.N.G. program (Building Leaders In the Next Generation) provides a safe, fun, creative outlet for at-risk youth of Chicago, while providing an avenue for the youth to make an honest income. |
| Kenaitze CASA Program | $5,000 | Kenaitze CASA Program matches trained adult volunteers with children going through the tribal and state court systems who need assistance and, often, have nowhere else to turn. The volunteer's role is to create consistency in the child's life and ensure the child is appropriately represented and heard in court proceedings. |
| Civil Society | $5,000 | Founded in 1996, Civil Society is a principal combatant in the war against human trafficking. Its overall objective is to eradicate sexual slavery and labor exploitation in Minnesota. |
| Artemis House Victims of Violence Intervention Program | $5,000 | The Artemis House Victims of Violence Intervention Program provides services and shelter for the purpose of striving to achieve violence-free communities. Its mission is to help those affected by domestic violence and sexual assault and offer education, advocacy and awareness to the community. |
| Faith, Hope & Love, Inc. / Emergency Duffle Bags for Children in Crisis | $7,500 | Faith, Hope & Love, Inc. reaches out to children of Racine and Kenosha Counties, WI, who have been abused, abandoned and neglected. Emergency duffel bags are distributed to law enforcement agencies, foster care workers, women's shelters and homeless shelters. The duffel bag takes the place of the garbage bags that usually hold these children's clothes. |
2013
| Organization | Donation | Description |
| --- | --- | --- |
| Literacy Volunteers of Flathead County | $1,000 | Literacy Volunteers of Flathead County provides opportunites for children, teens and adults to learn to read, take English as a second language classes and educates them on basic life skills. |
| Grace Clinic | $1,500 | Grace Clinic provides free medical exams, therapy, advice, medications and treatments those in the community who can not afford medical care. |
| Scleroderma Foundation | $2,000 | The Scleroderma Foundation is committed to finding a cure to this auto immune disease that over produces collagen in the skin, organs, lungs, kidneys, esophagus, GI tract and small arteries causing self amputation and hardening of internal organs. |
| Kenya Women's Prison Ministry | $2,500 | The AIDS epidemic in Kenya has left many families with only one parent, and many women are street vending to make the $1per day needed to feed their children. However, selling without a vendor lincense is illegal and punishable with prison time, so Kenya Women's Prison Ministry uses funds to start crafts/businesses, vocation training/councling and to help a woman purchase a business license. |
| Project Oz | $3,500 | Project Oz provides counseling, education and career planning, student support services, safety planning, and healthy living strategies to students and families in the Bloomington, IL, area. |
| The Life Course Initiative for Healthy Families | $5,00 | This innovative community-academic collaboration is designed to improve local conditions that lead to healthier birth outcomes among African American families in Kenosha, Milwaukee and Racine. |