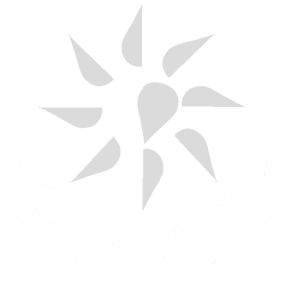 Making a Difference
Since the inception of our charitable giving program in 2013, our charitable donations have exceeded $1,500,000 and reached more than 250 charitable organizations across the globe. Our commitment to creating brighter futures is carried out by the people and organizations we support.
Cleaning for a Cause
Thank you to the Norwex Consultants who submitted 4 or more October Qualifying Parties in support of our Cleaning for a Cause Program. Thanks to your support, we're honored to be donating a total of $40,000 to these organizations who are working to end breast cancer and provide resources to those impacted by the disease.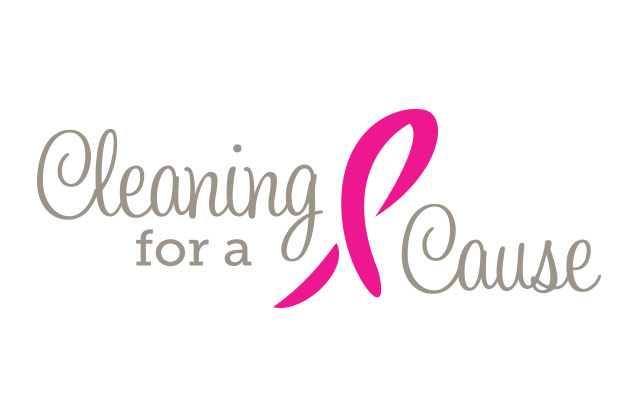 Qualifying Consultants
Mary Jane Aboud
Executive Sales Leader
Jeannette Acheson
Senior Executive Sales Leader
Rebecca Ackerman
Executive Sales Leader
Mirna Acosta-Infante
Sales Consultant
Amy Adkins
Executive Sales Leader
Carrie Aguilar
Senior Executive Sales Leader
Tammy Ahnefeld
Team Coordinator
Lori Aimino
Sales Consultant
Rose Alexander
Sales Consultant
Linda Alfson
Sales Leader
Kristy Algarin
Sales Consultant
Mollie Allen
Team Coordinator
Tracey Allred
Sales Consultant
Samantha Alsmo
Executive Sales Leader
Pam Altendorf
Senior Vice President Sales Leader
Heather Althauser
Team Coordinator
Heather Andersen
Executive Vice President Sales Leader
Amanda Anderson
Team Coordinator
David Anderson
Sales Consultant
Judith Anderson
Sales Consultant
Kerrianne Anderson
Vice President Sales Leader
Lisa Anderson
Senior Executive Sales Leader
Melissa Anderson
Senior Executive Sales Leader
Sylvia Anderson
Team Coordinator
Cheryl Andrews
Executive Sales Leader
Diana Andrews
Sales Consultant
Krista Anglen
Team Coordinator
LuAnn Anglo
Sales Leader
Jeanna Anthony
Sales Leader
Tanya Aoyagi
Executive Sales Leader
Haylee Apol
Sales Leader
Sylvia Apostolakis
Sales Consultant
Erica Armes
Sales Consultant
Tiffany Armstrong
Sales Consultant
Amy Arndt
Team Coordinator
Tara Arthur
Sales Consultant
Jennifer Athon
Sales Consultant
Kathryn Atkinson
Senior Executive Sales Leader
Merlene Austen
Senior Vice President Sales Leader
Erin Avery
Executive Sales Leader
Michelle Ayala
Vice President Sales Leader
Brooke Ayoub
Executive Vice President Sales Leader
Caleigh Babineau
Sales Consultant
Keely Bahnmiller
Team Coordinator
Samantha Baker
Team Coordinator
Amanda Bakken
Sales Consultant
Tonya Baldessari
Team Coordinator
Shana Baldosser
Sales Consultant
Kristy Barbour
Senior Executive Sales Leader
Cayli Barclay
Sales Leader
Heather Barkey
Vice President Sales Leader
Meredith Barkocy
Executive Sales Leader
Jessica Barnes
Senior Executive Sales Leader
Katie Barnett
Senior Executive Sales Leader
Susan Barnett
Sales Leader
Antoinette Barrella
Sales Consultant
Fernanda Barrera
Sales Leader
Lisa Barrett
Sales Leader
Alexandra Barrette-Neveu
Sales Consultant
Sandi Barschewsky
Sales Consultant
Rikki Barton
Sales Leader
Amy Basbagill
Senior Executive Sales Leader
Billie Baskett
Team Coordinator
Terry Bass
Sales Consultant
Melissa Beard
Executive Sales Leader
Jillian Beardall
Vice President Sales Leader
Rebekah Beasley
Executive Sales Leader
Rebecca Beatty
Senior Executive Sales Leader
Marie-Hélène Beauchesne
Sales Consultant
Chad & Lisa Beckius
Sales Consultant
Sue Beckstrom- Noel
Sales Leader
Ashley Beecroft
Sales Consultant
Sara Beltran
Sales Leader
Jessica Bendele
Sales Consultant
Jennifer Bender
Vice President Sales Leader
Emily Benedict
Sales Consultant
Eileen Benner
Sales Consultant
Amanda Bennett
Team Coordinator
Angie Bennett
Team Coordinator
Stacy Bennett
Sales Consultant
Sarah Bergeron
Sales Consultant
Leanne Berget
Sales Leader
Ashley Bergman
Vice President Sales Leader
Judy Bergmann
Executive Sales Leader
Aline Bernier
Sales Consultant
Karen Bernier
Sales Consultant
Lindsay Bertz
Sales Consultant
Kathy and Andy Beutler
Executive Sales Leader
Kelly Bezek
Team Coordinator
Molly Bigelow
Sales Leader
Michelle Bihler
Senior Executive Sales Leader
Carey Billings
Sales Leader
April Birchmeier
Team Coordinator
Kate Bird
Sales Leader
Erin Birkes
Sales Leader
Lisa Bishop
Team Coordinator
Haley Black
Sales Leader
Jackie Blackwell
Sales Consultant
Mariette Blanchette
Sales Consultant
Colleen Blevins
Sales Consultant
Hillary Blumenthal
Senior Executive Sales Leader
Cathy Bobeck
Team Coordinator
Erica Boerman
Executive Sales Leader
Renae Bogner
Team Coordinator
Denise Bohn
Sales Consultant
Suzanne Boileau
Senior Executive Sales Leader
Natosha Boline
Executive Sales Leader
Beth Bomkamp
Executive Sales Leader
Joy Book
Team Coordinator
Gwen Bookwalter
Vice President Sales Leader
Jennifer Boom
Vice President Sales Leader
Tracy Borkenhagen
Team Coordinator
Kristy Borowik
Sales Consultant
Rebecca Borowske
Sales Consultant
Dawn Borthistle
Team Coordinator
Rhonda Bos
Vice President Sales Leader
Nicole Botzet
Executive Sales Leader
Gail Boudreau
Senior Executive Sales Leader
Sophie Boudreau
Executive Sales Leader
Rachel Boudrie
Sales Consultant
Jacki Bouska
Team Coordinator
Karen Bowman
Team Coordinator
Chandal Bradley
Sales Consultant
Sara Bradley
Team Coordinator
Amanda Brady
Sales Leader
Rhonda Braglin
Team Coordinator
Erin Braman
Sales Consultant
Christa Bramlage
Team Coordinator
Tracy Brandenburg
Sales Leader
Amanda Brault
Sales Consultant
Kathleen Braun
Sales Leader
Stephanie Brei
Executive Sales Leader
Melissa Breton
Sales Consultant
Jennifer Breva
Executive Sales Leader
Lisa Brill
Sales Leader
Rebecca Brinkman
Executive Sales Leader
Donna Brogle
Team Coordinator
Susan Brooks
Sales Consultant
Amy Browarski
Senior Vice President Sales Leader
Carly Brown
Sales Consultant
Hannah Brown
Sales Consultant
Johannah Brown
Senior Executive Sales Leader
Julie Brown
Executive Sales Leader
Leah Brown
Senior Executive Sales Leader
Natasha Bryn
Sales Consultant
Lindsay Buchert
Team Coordinator
Naomi Buchholz
Senior Executive Sales Leader
Joan Budnick
Sales Leader
Rori Bumgarner
Team Coordinator
Alison Buonome
Sales Leader
Kathleen Burchett
Sales Consultant
Michelle Burgess
Sales Leader
Donna Burkholder
Sales Leader
Ruth Burkholder
Team Coordinator
Margarita Burlingame
Sales Leader
Jennifer Burmeister
Sales Leader
Lora Burtch
Sales Leader
Robin Burton
Sales Leader
Johanne Bussières
Team Coordinator
Julia Butler
Team Coordinator
Janell Buxton
Team Coordinator
Stefanie Byron
Executive Sales Leader
Laura Cable
Team Coordinator
Barbara Cahoon
Sales Consultant
Ariane Cameron
Senior Executive Sales Leader
Laurie Cameron
Team Coordinator
Melissa Cameron
Sales Consultant
Sarah Cameron
Vice President Sales Leader
Gatewood Campbell
Sales Consultant
Janel Campbell
Sales Consultant
Nancy Campeau
Sales Consultant
Tara Canning
Senior Executive Sales Leader
Erin Carbajo
Sales Consultant
Kimberly Carnahan
Team Coordinator
Patricia Carriere
Sales Leader
Melissa Carson
Executive Sales Leader
Kelly Carter
Senior Executive Sales Leader
Sarah Cartwright
Senior Executive Sales Leader
Michelle Case
Executive Sales Leader
Kristina Cashmere
Team Coordinator
Kelli Caswell
Team Coordinator
Carrie Causey
Sales Consultant
Cheryl Ceru
Senior Executive Sales Leader
Eileen Chappell
Sales Leader
Cécile Anne Chiasson
Sales Consultant
Amanda Chitester
Executive Vice President Sales Leader
Melissa Cho
Team Coordinator
Marie-Eve Chouinard
Team Coordinator
Lisa Christy
Senior Executive Sales Leader
Rachel Chronis
Sales Leader
Diana Chrusciel
Team Coordinator
Leslie Chugg
Team Coordinator
Catherine Civille
Sales Consultant
Rhonette Clark
Senior Executive Sales Leader
Becky Clark
Sales Consultant
Samantha Clark
Team Coordinator
Deborah Clem
Team Coordinator
Jolee Clement
Sales Consultant
Shannon Clements
Sales Leader
Chloe Clements
Team Coordinator
Nancy Clogg
Sales Leader
Kelsey Closson
Sales Leader
Paul Clough
Sales Consultant
Linsay Cocker
Sales Leader
Monique Colbern
Team Coordinator
Audrey Cole
Sales Leader
Jennifer Collier
Sales Leader
Karla Collins
Executive Sales Leader
Donna Comeau
Team Coordinator
Terry Conn
Sales Consultant
Lisa Connerley
Sales Leader
Janice Constantine
Senior Executive Sales Leader
Korla Cooke
Sales Leader
Cherie Cooke
Executive Sales Leader
Susan Cooke
Senior Executive Sales Leader
Kimberly Cool
Sales Consultant
Shanie Cormier
Executive Sales Leader
Katie Cormier
Vice President Sales Leader
Lindsey Cormier
Executive Sales Leader
Leishell Correll
Sales Leader
Laura Couch
Senior Executive Sales Leader
Victoria Courage
Sales Consultant
Cheryl Cowie
Sales Leader
Amanda Cox
Team Coordinator
Andrea Crafton
Sales Leader
Caressa Crandall
Senior Executive Sales Leader
Cammie Crapo
Sales Leader
Rose Crews
Senior Executive Sales Leader
Karina Crockett
Executive Sales Leader
KATIE Croom
Sales Leader
Emily Crozier
Team Coordinator
Jennifer Culberson
Sales Consultant
Carly Cunningham
Sales Consultant
Gail Cyert
Executive Sales Leader
Marie-Pierre Cyr
Team Coordinator
Lana Cyr
Sales Consultant
Cathy D'angela
Executive Sales Leader
Joan D'Elia
Team Coordinator
Leesa Dabbs
Team Coordinator
Joanne Dahl
Sales Leader
Alicia Dahlin
Executive Sales Leader
Meghan Dahm
Team Coordinator
Camille Daley
Senior Executive Sales Leader
Mike & Judy Danaher
Vice President Sales Leader
Lisa Dankel
Team Coordinator
Danielle Danver
Team Coordinator
Stephanie DaPonte
Sales Consultant
Rachel Daubert
Sales Consultant
Trisha David
Team Coordinator
Stacy Davis
Sales Consultant
Elizabeth Decker
Executive Sales Leader
Melinda Decker
Senior Executive Sales Leader
Leslie DeFusco
Team Coordinator
Deanne Degeare
Senior Executive Sales Leader
Lauren DeGeorge
Executive Sales Leader
Kerry DeHoog
Sales Leader
Karie DeLeon
Sales Consultant
Catey Delk
Team Coordinator
Donna Delong
Sales Leader
Christa Demars
Sales Leader
Melanie Denys
Sales Consultant
Amber Derezinski
Sales Consultant
Traci Derington
Executive Sales Leader
Cora DeSantis
Team Coordinator
Melissa Dettmer
Vice President Sales Leader
Jennifer Devries
Sales Leader
Terra Deyo
Team Coordinator
Kristin Dickerson
Executive Sales Leader
Melisa Diehm
Sales Consultant
Julie Dietrich
Team Coordinator
Amber Dille
Sales Consultant
Nancy Dinkelman
Sales Leader
Heidi Diring
Sales Consultant
Kendra Dobinson
Sales Consultant
Kristina Docksteader
Senior Executive Sales Leader
Devin Doctor
Team Coordinator
Naomi Dommer
Sales Leader
Aimee Dorsey
Sales Consultant
Jan Dougal
Sales Consultant
Tiana Dougherty
Executive Vice President Sales Leader
Cheri Dowling
Sales Leader
Rena Drabant
Sales Leader
Keisha Drapeau
Sales Consultant
Sarah Draplin
Sales Leader
Crystal Drimmie
Sales Consultant
Karen Drygas
Sales Consultant
Patricia Dubke
Sales Consultant
Lucie Dubois
Sales Consultant
Shirley Dugan
Vice President Sales Leader
Jacquline Duncan
Sales Consultant
Johanna Dunham
Team Coordinator
Cheryl Dunkelbarger
Sales Consultant
Mckenzi Dunn
Executive Sales Leader
Trista Dunsmoor
Senior Vice President Sales Leader
Martha Dyck
Sales Consultant
Rita Dyck
Senior Executive Sales Leader
Megan Eckstine
Sales Leader
Melissa Edmunds
Team Coordinator
Tina Egbert
Team Coordinator
Tiffany Ehlers
Senior Executive Sales Leader
Erin Elbert
Sales Consultant
Kathryne Ellestad
Sales Consultant
Rebecca Ellis
Sales Leader
Lindy Ellsworth
Sales Leader
Jean Emlet
Executive Sales Leader
Jackie Emmett
Sales Leader
Lisa M Encabo
Sales Consultant
Nicole England
Sales Consultant
Amanda English
Sales Leader
Cherie Eriksen
Team Coordinator
Jandice Ester
Sales Consultant
Christy Esworthy
Executive Sales Leader
Jennifer Evans
Sales Leader
Patty Evans
Team Coordinator
Susan Evatt
Sales Consultant
Lorie Evenson
Team Coordinator
Ronda Everett
Team Coordinator
Wendy Ewest
Sales Consultant
Holly Fabich
Sales Leader
Amanda Farley
Senior Executive Sales Leader
Jordana Fast
Senior Executive Sales Leader
Sheryl Fauceglia
Sales Leader
Laura Faulkner
Executive Sales Leader
Sharon Feasel
Executive Sales Leader
Karissa Felsing
Sales Consultant
Sharon Ferreira
Team Coordinator
Kerri Ferriss
Team Coordinator
Laura Ferry
Team Coordinator
Kristi Fields
Senior Executive Sales Leader
Jennifer Finch
Vice President Sales Leader
Lynell Finstad
Sales Consultant
Laura Fischer
Sales Leader
Shelly Fish & Marcia DuMoulin
Sales Consultant
Amy Fisher
Sales Consultant
Marisha Fisk
Sales Consultant
Jacie Fite
Executive Sales Leader
Kim Flaman
Sales Leader
Leta Flaman
Executive Vice President Sales Leader
Kim Flamand
Sales Consultant
Lindy Flanigan
Team Coordinator
Tamara Flink
Sales Leader
Monica Flory
Executive Sales Leader
Amanda Flynn
Executive Sales Leader
Carilyn Flynn
Executive Sales Leader
Leshawndi Follman
Sales Leader
Rebecca Folmsbee
Sales Leader
Melissa Folsom
Sales Leader
Rose Ford
Executive Sales Leader
Sarah Forgrave
Sales Consultant
Jan Foster
Sales Consultant
Kristina Foutz
Senior Executive Sales Leader
Ashley Fox
Sales Consultant
Tanya Fraizer
Team Coordinator
Julie Franklin
Team Coordinator
Megan Fransoo
Executive Sales Leader
Jennifer Franz
Team Coordinator
Erin Freeman
Sales Consultant
Lisa Freeman
Executive Sales Leader
Jessica N Frieberg
Sales Leader
Jenna Friesen
Sales Consultant
Susan Friesen
Sales Consultant
Heidi Fritts
Senior Executive Sales Leader
Kim Froese
Sales Consultant
Nicole Fullone
Team Coordinator
Jennifer Fuoco
Executive Sales Leader
Mary Ellen Furman
Sales Consultant
Michelle Gaddie
Sales Consultant
Jill Gaffney
Senior Executive Sales Leader
Karine Gagnon Morin
Team Coordinator
Jacquilyn Gaither
Team Coordinator
Michelle Galloway
Executive Sales Leader
Karen Gant
Senior Executive Sales Leader
Ruthann Garcia
Sales Consultant
Wendy Gard
Team Coordinator
Annabelle Gardner
Executive Sales Leader
Gail & Richard Gardner
Senior Executive Sales Leader
Rachel Garnaat
Team Coordinator
Terri Garrity
Sales Leader
France Gaudet
Sales Consultant
Tricia Gauss
Executive Sales Leader
Teresa Geddert
Sales Leader
Leah Gedvilas
Sales Leader
Kara Geenen
Senior Executive Sales Leader
Loveta Geesey
Sales Consultant
Rachel Gelsomini
Sales Consultant
Sarah Gembar
Sales Leader
Arlene George
Executive Sales Leader
Andrea Gerfin
Executive Sales Leader
Robin Gibson
Sales Consultant
Sarah Gierstorf
Sales Consultant
Janice Gilbert
Team Coordinator
Julie Gilbert
Team Coordinator
Sarah Glover
Sales Leader
Carrie Gloystein
Sales Leader
Meg Gomez
Team Coordinator
Robin Gomez
Sales Leader
Tina Gonzales
Sales Consultant
Carrie Good
Sales Consultant
Abby Gordon
Sales Consultant
Allyson Gordon
Team Coordinator
Whitney Gordon
Sales Consultant
Elizabeth Gorecki
Sales Consultant
Cynthia Gosting
Executive Sales Leader
Jennifer Grady
Executive Sales Leader
Jennifer Grant
Sales Consultant
Jennifer Grantham
Senior Executive Sales Leader
Anne-Marie Gravel
Sales Consultant
Suzanne Gray
Vice President Sales Leader
Jenna Gray
Sales Consultant
Diane Greco
Team Coordinator
Lindsey Greco
Sales Leader
Mikey Greco
Sales Consultant
Susan Grekul
Sales Leader
Sarah-Anne Grenier
Sales Consultant
Rachel Grieshaber
Executive Sales Leader
Gisèle Grieves
Sales Consultant
Sarah Griffith
Team Coordinator
Sheila Griffith
Team Coordinator
Darci Grifhorst
Senior Executive Sales Leader
Kristen Grizzard
Team Coordinator
Cari Grome
Sales Leader
Carrie Grome
Executive Vice President Sales Leader
Launa Grunau
Executive Sales Leader
Geraldine Grzegorski
Sales Consultant
Angelyn Guenther
Team Coordinator
Shannon Guerin VanDeusen
Executive Sales Leader
Tashsa Guest
Senior Executive Sales Leader
Christine Gulyas
Team Coordinator
Elizabeth Gutgsell
Sales Consultant
Annette Hacault
Executive Sales Leader
Meri Haertel
Vice President Sales Leader
Rhonda Hager
Team Coordinator
Glori Haidar
Sales Leader
Kristi Hakes
Vice President Sales Leader
Angelia Hall
Sales Leader
Margaret Hall
Team Coordinator
Stephanie Hall
Sales Leader
Kristi Hamberg
Executive Sales Leader
Danielle Hamel
Team Coordinator
Kathleen Hamilton
Executive Sales Leader
Shari Hamlin
Senior Executive Sales Leader
Ramona Hammelman
Sales Consultant
Allison Hancock
Sales Leader
Dezirae Hancock
Sales Consultant
Jamey Hanley
Sales Consultant
Cathy Hanna
Team Coordinator
Sean Hanna
Executive Sales Leader
Melinda Hanson
Executive Sales Leader
Noelle Harmon
Sales Consultant
Rachael Harmon
Sales Consultant
Jennifer Harrell
Sales Consultant
Nicole Harris
Executive Sales Leader
Michelle Hartman
Sales Consultant
Karen Hatley
Sales Leader
Beth Haus
Senior Executive Sales Leader
Diane Hawkins
Sales Leader
Sarah Hays
Sales Leader
Nicole Haywood
Sales Leader
Melissa Hebert
Sales Consultant
Rhonda Hector
Senior Executive Sales Leader
Melanie Heffern
Sales Consultant
Nickey Heidebrecht
Vice President Sales Leader
Deena Heidemann
Sales Consultant
Kandace Heitland
Sales Leader
Vivian Hellwarth
Sales Consultant
Devin Helmich
Sales Consultant
Dorthy Helmuth
Team Coordinator
Sharon Helmuth
Sales Consultant
Victoria Henderson
Sales Consultant
Angela Hendrickson
Sales Leader
Molly Henke
Sales Leader
Faye Henschen
Executive Sales Leader
Patricia Hernandez
Team Coordinator
Elise Herrera
Sales Leader
Shari Herrington
Sales Leader
Sherri Hert
Sales Leader
Janice Hewitt
Team Coordinator
Natalie Hibbard
Sales Consultant
Denise Hibit
Sales Consultant
Brittney Hicks
Team Coordinator
Sharon Hicks
Sales Consultant
Marcy Hiduk
Team Coordinator
Kimberly Hiersche
Sales Consultant
Jennifer Higgins
Sales Leader
Bethany Hildebrandt
Senior Executive Sales Leader
Krista Hilgendorf
Sales Leader
Alisha Hill
Sales Consultant
Brenda Hill
Team Coordinator
Kathy Hill
Sales Leader
Kay Hillesheim
Executive Sales Leader
Jeanne Hillestad
Senior Executive Sales Leader
Randi Hilliard
Executive Sales Leader
Annie Hines
Team Coordinator
Brittany Hirko
Team Coordinator
Michelle Hirko
Sales Consultant
Amy Hirshman – Carlson
Sales Leader
Kathy Hlaner
Sales Consultant
Kathryn Hnat
Sales Consultant
Jessica Hobson
Sales Consultant
Cheryl Hodges
Senior Executive Sales Leader
Rebecca Hoffman
Sales Leader
Michael Hoffmaster
Sales Consultant
Kristie Hogue
Team Coordinator
Andrea Hoke
Sales Leader
Jamie Holdeman
Sales Consultant
Katelyn Holland
Vice President Sales Leader
Stacy Holloman
Sales Consultant
Meghann Holmes
Team Coordinator
Suzanne Holt
Senior Vice President Sales Leader
Erin Homan
Sales Leader
Kacie Hoopfer
Sales Consultant
Trina Hoover
Senior Executive Sales Leader
Nancy Horvath
Executive Sales Leader
Maria Hostetler
Executive Sales Leader
Dennis Howe
Sales Leader
Courtney Howell
Team Coordinator
Ainsley Hudson
Sales Consultant
Lisa Hudson
Team Coordinator
Rachelle Huff
Sales Consultant
Alicia Hughes
Team Coordinator
Shawnalee Hughes
Sales Consultant
Barbara Hull
Sales Consultant
Heather Hummel
Sales Consultant
Richard & Kim Hunt
Executive Sales Leader
Melissa Hunter
Sales Consultant
Julie Hutchings
Sales Leader
Danae Hutchinson
Sales Leader
Tri Huynh
Sales Consultant
Teresa Ingram
Sales Consultant
Suzanne Inman
Sales Consultant
Andrea Inverso
Executive Sales Leader
Gail Isles
Sales Consultant
lisa Izbicki
Sales Leader
Rachel Jackson
Sales Consultant
Chantale Jacques
Sales Consultant
Tiffany Jalovec
Sales Consultant
Corry Jankowski
Sales Consultant
Lorissa Janzen
Team Coordinator
Janie Jarrett
Executive Sales Leader
Kelly Jashinske
Senior Executive Sales Leader
Elizabeth Jenkins
Sales Consultant
Rose Jenkins
Sales Consultant
Natalie Jenkins-Rice
Senior Executive Sales Leader
Jo Ann Jennings
Sales Consultant
Melissa Jensen
Sales Consultant
Monica Jensen
Team Coordinator
Theresa Jensen
Executive Sales Leader
Sarah Jeppson
Team Coordinator
Cheryl Johnson
Sales Consultant
Cheryl Johnson
Sales Consultant
Denise Johnson
Executive Sales Leader
Helana Johnson
Sales Consultant
Kris Johnson
Senior Executive Sales Leader
Leslie Johnson
Sales Consultant
Lindsey Johnson
Executive Sales Leader
Mary Johnson
Sales Consultant
Sara Johnson
Sales Consultant
Tanja Johnson
Executive Sales Leader
Cheryl Johnston
Team Coordinator
Dana Johnston
Senior Executive Sales Leader
Anita Jones
Sales Consultant
Dani Jones
Executive Sales Leader
Deanna Jones
Sales Leader
Effie Jones
Sales Consultant
Heather Jones
Team Coordinator
Laurie Jones
Senior Executive Sales Leader
Lori Jones
Vice President Sales Leader
Tabitha Jones
Executive Sales Leader
Carmyn Juntunen
Sales Consultant
Deborah Justice
Sales Consultant
Beverly Kain
Senior Executive Sales Leader
Joanne Kaminski
Sales Consultant
Krystyna Karstedt
Team Coordinator
Melissa Kasuske
Sales Consultant
Casie Katzer
Sales Consultant
Megan Kaufman
Team Coordinator
Susan Keener
Team Coordinator
Anna Keim
Sales Consultant
Amy Keller
Sales Leader
Sandra Keller
Sales Leader
Katelyn Kelly-hope
Sales Consultant
Edie Kemp
Team Coordinator
Lauren Kennedy
Sales Consultant
Destiny Kennemer
Sales Leader
Banet Kerley
Sales Consultant
Tammy Kessler
Vice President Sales Leader
Alaina Kilpatrick
Sales Consultant
Renee Kim
Team Coordinator
Aubrey Kinard
Sales Consultant
Erin King
Sales Consultant
Vicky King
Team Coordinator
Rebecca Kinney
Sales Consultant
Monica Kinton
Vice President Sales Leader
Joleen Kirchens
Sales Leader
Brandy Kithcart
Team Coordinator
Jayme Klammer
Senior Executive Sales Leader
Bebiane Klein
Sales Consultant
Kimberly Klepper
Sales Leader
Kristen Kloepping
Vice President Sales Leader
Andrea Klooster
Executive Sales Leader
Margie Kluth
Sales Leader
Lisa Kociolek
Sales Leader
Kelby Koenig
Sales Consultant
Brenda Koesters
Sales Leader
Christy Koil
Vice President Sales Leader
Nikki Konkol
Executive Sales Leader
Tana Koos
Sales Consultant
Cathy Kornovich
Sales Leader
Keeghan Koza
Sales Consultant
Tannis Krause
Sales Consultant
Terri and Ross Kreacker
Team Coordinator
Erin Kreher
Sales Leader
Mariannick Kroeker
Team Coordinator
Natasza Krzyzaniak
Executive Sales Leader
Debra Gail Kuder
Sales Leader
Mandy Kuelz
Executive Vice President Sales Leader
Amy Kuhlman
Sales Consultant
Lexy Kullman
Senior Executive Sales Leader
Jaci Kulp
Sales Consultant
Jennifer Kulp
Sales Consultant
Lana Kutcher
Sales Consultant
Shannon Kutscher
Executive Sales Leader
Doreen Kwader
Sales Consultant
Donna Kwiatkoski
Senior Vice President Sales Leader
Elesa Labanz
Team Coordinator
Marsha Lael
Sales Consultant
Yvonne LaForge
Sales Consultant
Amanda Laframboise
Team Coordinator
Alexis Lamarche
Sales Leader
Wilma Lambright
Executive Sales Leader
Karène Landry
Sales Consultant
Lily Landry
Sales Consultant
Rachel Lane
Sales Leader
Brenda Lang
Sales Leader
Jennifer Lang
Senior Executive Sales Leader
Melissa Lange
Vice President Sales Leader
Barbara Lantaff
Senior Executive Sales Leader
Amy Lantz
Team Coordinator
Johanna Lapczynski
Team Coordinator
Rebekah Lara
Sales Consultant
Ellie Larrabee
Sales Leader
Sabrina Larsen
Sales Consultant
Andrea Lartigue
Sales Leader
Danielle LaRusch
Sales Consultant
Nancy Lausier
Sales Consultant
Amber Laverdure
Team Coordinator
Krysten Lawton
Sales Consultant
Niki Le
Sales Consultant
Brenda Leandro
Sales Leader
Rebekah Leavell
Sales Consultant
Nathaly Leavitt
Team Coordinator
Elyse LeBeau
Executive Sales Leader
Alison Lee
Executive Sales Leader
Briana Leeder
Vice President Sales Leader
Elizabeth LeeFranzen
Sales Consultant
Beanie Leffler
Sales Leader
Karla Leinen
Senior Executive Sales Leader
Kelly Lejeune
Sales Leader
Heidi Lemos
Sales Consultant
Vanessa Lepage
Sales Consultant
Lise Leroux
Senior Executive Sales Leader
Amanda LeRoy
Sales Leader
Donna Letcher
Senior Executive Sales Leader
Jacinthe Létourneau
Sales Consultant
Chantal Lévesque
Sales Consultant
Catherine Levesque-Michaud
Sales Leader
Suzanne Lewis
Team Coordinator
Mandy LiCausi
Executive Sales Leader
Ashley Lightfoot
Sales Consultant
M. J. Lindey
Team Coordinator
Abby Link
Team Coordinator
Tabatha Lint
Team Coordinator
Julie Little
Senior Executive Sales Leader
Laura Little
Vice President Sales Leader
Natalie Little
Sales Leader
Rebecca Littlejohn
Sales Consultant
Kim Lix
Sales Consultant
Bev Lloyd
Senior Executive Sales Leader
Erin Logan
Senior Executive Sales Leader
Tammy Long
Team Coordinator
Lindsey Lopez
Sales Leader
Anna Lorenson
Executive Sales Leader
Sue Lowery
Team Coordinator
Erin Luckay
Team Coordinator
Amanda Lunde
Sales Leader
Amy Lutes
Sales Leader
Elizabeth Luther
Sales Consultant
Tricia Lynch
Senior Executive Sales Leader
Heather MacDonald
Sales Leader
Margaret Machado
Sales Leader
Carrie Machalek
Sales Consultant
Sharon MacIntosh
Sales Consultant
Ann Mackey
Sales Consultant
nicole MacLauchlan
Sales Consultant
Kelly MacNeil
Executive Sales Leader
Carla MacQuarrie
Vice President Sales Leader
Enid Maeda
Team Coordinator
Cynthia Magera
Team Coordinator
Amy Maggio
Sales Consultant
Megan Mah
Sales Consultant
Cretia Mainous
Sales Consultant
Rhonda Major
Sales Consultant
Arlette Makcen
Sales Consultant
Elizabeth Malinowski
Executive Sales Leader
Aaron Mallicoat
Sales Consultant
Catherine Malloy
Team Coordinator
Marie-France Maltais
Sales Consultant
Rochelle Manley
Sales Consultant
Sara Manuello
Sales Leader
Mariana Manut
Sales Leader
Marie Manzo
Sales Consultant
Stephanie Marinau
Executive Sales Leader
Andrea Marinovic
Senior Executive Sales Leader
Danielle Marion
Team Coordinator
Cindy Marks
Sales Consultant
Jill R Marshall
Sales Consultant
Amanda Martell
Team Coordinator
Colleen Martens
Senior Executive Sales Leader
Penny Martens
Sales Leader
Thérèse R. Martin
Sales Leader
Stacey Martina
Senior Executive Sales Leader
Julie Martinez
Sales Consultant
Kimberly Martinez
Sales Consultant
Natalia Martinez
Team Coordinator
Sonja Marzo
Sales Consultant
Cassie Maser
Sales Leader
Victoria Mason
Sales Consultant
Brenda Massung
Executive Vice President Sales Leader
Jennifer Mathewson
Sales Leader
April Mattox
Senior Executive Sales Leader
Lauren Matyasovsky
Sales Consultant
Casey Maugh Funderburk
Sales Consultant
Elizabeth Mauney
Sales Consultant
Stephanie Maxwell
Sales Consultant
Jessica Mays
Sales Leader
Celeste McAffee
Sales Consultant
Leslie McCarley
Team Coordinator
Marsha McCarthy-Pulver
Sales Consultant
Serena McClamroch
Sales Leader
Debra McClellan
Executive Sales Leader
Shauna McCrary
Team Coordinator
Linda McCray
Sales Consultant
Amy McCutcheon
Sales Consultant
Kendra McDaniel
Senior Executive Sales Leader
Morgan McDonald
Sales Consultant
Anita McDonough
Executive Sales Leader
Katie McElreath
Sales Leader
Tawny McEwen
Sales Consultant
Eleanor McGill
Sales Consultant
Cindy McGrady
Senior Vice President Sales Leader
Alyssa McGuire
Sales Consultant
Kirsten McGuire
Sales Consultant
Amy McKibbin
Sales Consultant
Bobbi McKiney
Sales Consultant
Tiffany McLane
Team Coordinator
Anna McLaughlin
Senior Executive Sales Leader
Tammy McLaughlin
Sales Consultant
Renee McMillan
Sales Leader
Carolyn McMonigal
Sales Leader
Melisa McMullen
Sales Leader
Gemey McNabb
Executive Sales Leader
Paula McRill
Sales Consultant
Mel Mealey
Sales Leader
Heather Medlin
Senior Executive Sales Leader
Amanda Medrano
Sales Leader
Bonnie Meelker
Executive Vice President Sales Leader
Luann Mehallow
Sales Leader
Cheryl Melton
Executive Sales Leader
Lindsay Mercer
Vice President Sales Leader
Ranae Merrill
Sales Consultant
Denise Merriman
Senior Executive Sales Leader
Tonya Merritt
Senior Executive Sales Leader
Laurel Meyer
Team Coordinator
Beth Michaloski
Team Coordinator
Nathalie Michaud
Sales Consultant
Melanie Miedema
Sales Consultant
Michaella Miller
Team Coordinator
Natalie Miller
Sales Consultant
Patricia Miller
Sales Leader
Andi Mills
Sales Consultant
Kathy Mindock
Senior Executive Sales Leader
Maureen Minnich
Sales Consultant
Dea H Minnick
Sales Consultant
Jessica Minogue
Team Coordinator
Heather Mitchell
Team Coordinator
Angie Moen
Sales Leader
Karen Molitor
Executive Sales Leader
Erin Molly
Sales Leader
Melissa Money
Executive Sales Leader
Crystal Moore
Sales Leader
Shannon Moore
Sales Consultant
Susan Moore
Senior Executive Sales Leader
Christina Morgan
Sales Leader
Julie Mori
Sales Consultant
Autumn Morin
Executive Sales Leader
Stephanie Morin
Executive Sales Leader
Julene Morris
Senior Executive Sales Leader
Krystle Morris
Executive Sales Leader
Cerise Morris
Team Coordinator
Susan/Jack Morris
Sales Leader
Shelley Mosher
Sales Consultant
Lindsay Mostrom
Sales Leader
Jessica Mott
Sales Leader
Allison Mueller
Team Coordinator
Madeline Mueller
Sales Consultant
Susan Muklewicz
Sales Consultant
Amanda Munden
Sales Leader
Tiffany Muniz
Sales Consultant
Jennifer Munro
Sales Leader
Shawna Murphy
Senior Executive Sales Leader
Lara Murray
Executive Sales Leader
Naomi Murray
Sales Leader
Marilyn Musial
Sales Consultant
Barbara Musser
Sales Leader
Lauren Musser
Senior Executive Sales Leader
Katie Myerholtz
Sales Consultant
Cambria Myrick
Sales Leader
Alissa Mytar
Sales Consultant
Lyndsey Nauta
Senior Executive Sales Leader
Jencie Nemez
Sales Consultant
Dianne Neste
Sales Leader
Mai Nguyen
Sales Consultant
Michael Nichols
Sales Consultant
Rachel Nichols
Sales Leader
Julie Nickoloff
Sales Consultant
Jennie-Mae Nisbet
Sales Consultant
Melissa Nishizeki
Executive Sales Leader
Laurie Nix
Executive Sales Leader
Lindsay Norman
Executive Vice President Sales Leader
Megan Norman
Sales Consultant
Sarah Norman
Sales Leader
Gail North
Sales Consultant
Alice Nuckols
Senior Executive Sales Leader
Tanda Nugteren
Team Coordinator
Darla Nuttall
Executive Sales Leader
Samantha Nye
Sales Leader
Malorie O'Connor
Sales Consultant
Sandra O'Connor
Team Coordinator
Crystal O'Malley
Sales Consultant
Jessica Oaks
Senior Executive Sales Leader
Michelle Obert
Sales Consultant
Lisa Oddo
Senior Executive Sales Leader
Laura Odegard
Team Coordinator
Jody Odell Zimmerman
Senior Executive Sales Leader
Christine Oelhafen
Senior Executive Sales Leader
Shannon Oestreich
Executive Sales Leader
Shanda Offenberger
Vice President Sales Leader
Penny Ohrt
Team Coordinator
Aprill Olivas
Executive Sales Leader
Isabel Oliveira
Team Coordinator
Cheryl Oliver
Sales Consultant
Denise Oliver
Sales Leader
Jordan Olivo
Team Coordinator
Bonnie Olson
Team Coordinator
Heather Oram
Senior Executive Sales Leader
Erin Orban
Sales Consultant
Mackenzie Ostler
Sales Leader
Trena Owen
Team Coordinator
Susan Pacella
Senior Executive Sales Leader
Kandace Page
Sales Consultant
Colette Papove
Executive Sales Leader
Janelle Paradise
Sales Consultant
Janelle Parham
Sales Leader
JaNiel Parker
Sales Leader
Jarrod Parsons
Sales Consultant
Shelly Partrick
Sales Leader
Petrina Pate
Senior Executive Sales Leader
Jenna Patterson
Team Coordinator
Esther Paul
Team Coordinator
Jessica Pazian
Sales Leader
Mary Peacock
Sales Leader
Amber Peak
Sales Leader
Kelsey Pedmo
Sales Consultant
Dawn Peel
Team Coordinator
Ashley Peeples
Vice President Sales Leader
Jinine Pegoraro
Sales Consultant
Dale Pelzer
Sales Consultant
Kathy Pember
Executive Sales Leader
Karime Pena
Sales Consultant
Sarah Peniston
Team Coordinator
Heather Percival
Executive Vice President Sales Leader
Crystal D Perry
Sales Consultant
Tia Persons
Senior Executive Sales Leader
Emma Persson
Executive Sales Leader
Deandra Peterson
Sales Consultant
Niki Peterson
Executive Sales Leader
Tina Peterson
Sales Consultant
Myriam Petit
Executive Sales Leader
Doris Petrin
Team Coordinator
Ashley Pettus
Team Coordinator
Janae Pew
Senior Executive Sales Leader
Dawn Pfleegor
Executive Sales Leader
Rachel Phillips
Team Coordinator
Maria Piazza
Sales Consultant
Stacy Pickett
Sales Consultant
Kari Pierpont
Executive Sales Leader
Karen Pilarski
Sales Consultant
Kimberly Pipich
Team Coordinator
Connie Pirkola
Sales Consultant
Amanda Pitman
Sales Consultant
Stephanie Pizzala
Team Coordinator
Kara Plank
Executive Sales Leader
Danna Pleasant
Sales Consultant
Dawn Pokorney
Team Coordinator
Amy Polcha
Sales Consultant
Stephanie Polen
Team Coordinator
Aimee Ponton
Sales Consultant
Amy Pope
Team Coordinator
Theresa Porter
Team Coordinator
Shaun Potter
Vice President Sales Leader
Susan Potter
Team Coordinator
Callee Powell
Team Coordinator
Laura Preece
Executive Sales Leader
Jenna Presley
Executive Sales Leader
Andrea Preston
Sales Leader
Kimberly Prewitt
Sales Consultant
Becky Price
Executive Sales Leader
Patti Price
Sales Consultant
Diana Pritchett
Sales Consultant
Kaye Propst
Sales Consultant
Kristy Pruitt
Sales Leader
Vicki L Pudel
Executive Sales Leader
Elizabeth Puente
Sales Consultant
Lori Punton
Team Coordinator
Brenda Quillen
Team Coordinator
Melanie Racer
Sales Leader
Gayle Rachford
Senior Executive Sales Leader
Carrie Racicot
Sales Leader
Jayme Raffauf
Sales Consultant
Jennifer Rager
Team Coordinator
Heather Ragland
Senior Executive Sales Leader
Nicole Railton
Sales Consultant
Katharine Rancourt
Sales Leader
Elizabeth Randall
Sales Leader
Molly Ranker
Sales Leader
Jane E Ranlett
Sales Leader
Stina Rayl
Sales Consultant
Christine Rayner
Executive Sales Leader
Erin Reagen
Vice President Sales Leader
Angie Reaves
Team Coordinator
Ashley Rechkemmer
Sales Consultant
Elizabeth Reckman
Sales Leader
Kristin Reese
Sales Consultant
Tricia Reese
Sales Leader
Megan Regan
Sales Consultant
Jessica Reinhardt
Sales Leader
Arden Reinhart
Sales Consultant
Ashley Rejniak
Sales Consultant
Kristi Reneau
Team Coordinator
Carla Revels
Sales Consultant
Melissa Reynolds
Senior Executive Sales Leader
Andrea Reynolds
Executive Sales Leader
Debbie Rhea
Team Coordinator
Kim Rhodes
Sales Consultant
Sue Rickert
Senior Executive Sales Leader
Breanna Rieber
Executive Sales Leader
Kate Riquier
Executive Sales Leader
Heather Roach
Sales Consultant
Terri Roberts
Sales Leader
Allison Roberts
Sales Consultant
Lauren Roberts
Sales Consultant
Nicky Robertson
Sales Leader
Adele Robichaux
Sales Consultant
Leah Robinson
Team Coordinator
Paula Rocha
Sales Leader
Jessica Roderick
Executive Vice President Sales Leader
Tamara Rogers
Executive Sales Leader
Katie Rogerson
Executive Sales Leader
Avenna Rosales
Team Coordinator
Emily Rosas
Team Coordinator
Samantha Rose
Sales Leader
Trista Rose
Senior Executive Sales Leader
Amy Roskamp
Sales Consultant
Deborah Ross
Sales Consultant
Leigh-Ann Ross
Sales Leader
Meadow Rotan
Sales Consultant
Jennifer Rothwell
Senior Executive Sales Leader
Linda Rowan
Executive Sales Leader
Karen Rowland
Team Coordinator
Laura Rozga
Sales Consultant
Emily Rummel
Team Coordinator
Deanna Rummelhoff
Sales Consultant
Shauna Runnion-Bareford
Sales Leader
Erin Ruppert
Team Coordinator
Mecca Rutherford
Executive Sales Leader
Carolyn Ryan
Senior Vice President Sales Leader
Rian Ryan
Team Coordinator
Colleen Ryan-Johnson
Sales Consultant
Jennifer Sackett
Sales Consultant
Sarah Sakry
Team Coordinator
Heather Salyer
Senior Executive Sales Leader
Toi Sampson
Executive Sales Leader
Joan & Bryan Samuell
Executive Vice President Sales Leader
Kelly Sanchez
Sales Consultant
Nicole Sandelovich
Sales Consultant
Elizabeth Sanders
Sales Consultant
Kimberly Sandifer
Sales Leader
Ashleigh Sandrock
Senior Executive Sales Leader
Tammy Sankey
Executive Sales Leader
Carrie Santos
Sales Consultant
Madison Sasman
Executive Sales Leader
Kendra Sauder
Team Coordinator
Lucina Savey
Team Coordinator
April Saylor
Team Coordinator
Amy Schaafsma
Team Coordinator
Katie Schad
Team Coordinator
Amy Schawan
Sales Consultant
Lori Schefsky
Sales Consultant
Megan Schiavone
Sales Consultant
Julie Schick
Sales Leader
Sarabeth Schickling
Sales Consultant
Michelle Schiltz
Team Coordinator
Katie Schlichenmayer
Team Coordinator
Cathy Schmidt
Senior Executive Sales Leader
Elizabeth Schneider
Sales Consultant
Kyle Schneider
Sales Consultant
Edith Scholz
Team Coordinator
Kathleen Schroeder
Sales Leader
Meghan Schrumm
Executive Sales Leader
Emily Schulte
Sales Consultant
Sarah Schumacher
Sales Leader
Sarah Schumaker
Senior Vice President Sales Leader
Dianne Score
Team Coordinator
Nicole T Scuderi
Sales Consultant
Amy Sehloff
Sales Consultant
Deanna Selode
Sales Consultant
Elizabeth Seris
Senior Executive Sales Leader
Saundra Sexton
Executive Sales Leader
Robin Shainberg
Sales Consultant
Collette Shaner
Team Coordinator
Whitney Shanholtzer
Team Coordinator
Jennifer Shaw
Senior Executive Sales Leader
Stephanie Shellborn
Sales Consultant
Kristin Shenefield
Team Coordinator
Kayla Shepherd
Sales Consultant
Pat Sherbino
Sales Consultant
Catherine Shields
Sales Consultant
Pam Shinstine
Executive Sales Leader
Kristin Shirley
Vice President Sales Leader
Mindy Short
Executive Sales Leader
Krista Sickles
Executive Vice President Sales Leader
Darlene Siegfried
Executive Sales Leader
Jessica Sienkowski
Senior Executive Sales Leader
Nicole Sier
Senior Executive Sales Leader
Amy Simerman
Sales Consultant
Cheryl/Mark Simkin
Sales Consultant
Amy Simmons
Sales Leader
Melissa Sinclair
Team Coordinator
Audra Skaggs
Sales Consultant
Shayna Skonieczki
Sales Consultant
Athena Skowronek
Sales Consultant
Heidi Skreczko
Senior Executive Sales Leader
Megan Slate
Senior Vice President Sales Leader
Katie Sloan
Sales Consultant
Katherine Smelden
Sales Leader
Ashley Smith
Senior Executive Sales Leader
Ami Smith
Team Coordinator
Andrea Smith
Team Coordinator
Ashley Smith
Team Coordinator
Janine Smith
Sales Consultant
Julie Smith
Sales Consultant
Julie Smith
Executive Sales Leader
Kelsey Smith
Sales Consultant
Kristin Smith
Sales Consultant
Vanessa Smith
Senior Executive Sales Leader
Veronica Smith
Executive Sales Leader
Ana Smock
Team Coordinator
Brenda Snider
Team Coordinator
Caylie Solomon
Sales Leader
Kristina Sommer
Team Coordinator
Elizabeth Soncrant
Executive Sales Leader
Selina Spade
Sales Consultant
Melissa Spangler
Sales Consultant
Jennifer Speers
Senior Executive Sales Leader
Andrea Spray
Executive Sales Leader
Renae Stafford
Sales Consultant
Jacey Stanbro
Team Coordinator
Barbara Stanek
Sales Leader
Sarah Stanko
Vice President Sales Leader
Tiffany Stark
Sales Consultant
Heather Steitzer
Sales Consultant
Johanna Stephenson
Sales Leader
Ashton Stepien
Sales Consultant
Toni Sterner
Vice President Sales Leader
Shalee Stevens
Sales Consultant
Kara Stewart
Senior Executive Sales Leader
Carrie Stock
Sales Consultant
Victoria Stoffel
Senior Executive Sales Leader
Michelle Stoller
Sales Leader
Crystal Stone
Sales Leader
Audrey Stoppel
Sales Consultant
Theresa Stopyak
Executive Sales Leader
Lisa Storm
Sales Consultant
Rachael Story
Sales Leader
Lindy Stranahan
Sales Leader
Carol Strom
Sales Leader
Britt Struemke
Senior Executive Sales Leader
Lisa Stuart
Sales Leader
Tracy D Studer
Senior Executive Sales Leader
Melanie Stuve
Vice President Sales Leader
Danielle Sundvall
Sales Consultant
Tanya Sunshine
Team Coordinator
Hollie Swanson
Sales Consultant
Debra Swartzendruber
Sales Consultant
Joely Swenson
Sales Consultant
Alaina Swertfeger
Sales Consultant
Olivia Sykes
Team Coordinator
Robin Syrjala
Executive Sales Leader
Emily Tandy
Senior Executive Sales Leader
Debby Taphorn
Executive Sales Leader
Katie Tarr
Senior Executive Sales Leader
Diane Tassone
Team Coordinator
Brittany Taylor
Senior Executive Sales Leader
Dina Taylor
Sales Consultant
Emily Taylor
Sales Consultant
Tracy Taylor
Team Coordinator
Jennifer Tedeschi
Team Coordinator
Lindsey Teman
Sales Consultant
Jocelyn Templin
Team Coordinator
Dorothy Teusch
Sales Leader
Cyndi Thelen
Sales Consultant
Sarah Thews
Sales Consultant
Tina Thiessen
Sales Consultant
Michaela Thomas
Sales Leader
Toni Thomas
Executive Sales Leader
Amanda Thompson
Sales Leader
Debbi Thompson
Sales Consultant
Melia Thompson
Sales Leader
Sarah Thornburg
Sales Consultant
Cara Thorson
Sales Consultant
Laura Thrower
Sales Consultant
Tonya Tillotson
Senior Executive Sales Leader
Jill Tobias
Sales Leader
MELODY TODD
Sales Consultant
Melissa Tomas
Vice President Sales Leader
Lauren Tomlinson
Sales Consultant
Melissa Toth
Executive Sales Leader
Tina Trosclair
Sales Leader
Drusilla Troyer
Sales Leader
Michele Truax
Sales Consultant
Lori True
Sales Consultant
Melissa Truhe
Sales Consultant
Sheryl Tughan
Sales Leader
Sandy Tuin
Senior Executive Sales Leader
Wendy Tuohy
Sales Consultant
Meredith Turchek
Sales Consultant
Maria Turco
Sales Leader
Hope Turigliatti
Sales Leader
Samantha Turner
Sales Consultant
Shannon Turner
Senior Executive Sales Leader
Cynda Twilley
Sales Consultant
Sharon Tyler
Executive Sales Leader
Felicia Uhm
Senior Executive Sales Leader
Ashley Underwood
Sales Consultant
Ashley Unruh
Sales Leader
Paula Unruh
Team Coordinator
Andrea Van Bakel
Senior Executive Sales Leader
Elissa Van Berkel
Senior Executive Sales Leader
Nicole Van Cleve
Senior Executive Sales Leader
Lauren Van Driel
Sales Consultant
Roseanna Vanadestine
Sales Consultant
Courtney VanBemmel
Team Coordinator
Delores VandenBoogaard
Senior Vice President Sales Leader
Lysandra Vander Hart
Executive Sales Leader
Rebekka VanDeursen
Sales Consultant
Amber VanHouten
Team Coordinator
Becky Vasso
Senior Executive Sales Leader
Catherine Vaughan
Sales Consultant
Min Vazquez
Senior Executive Sales Leader
Sherri Vella
Sales Leader
Janet Velling
Executive Sales Leader
Amanda Venafro
Sales Consultant
Janette Vernon
Sales Consultant
Claire Verreault
Sales Consultant
Kristin Verrill
Sales Leader
Tiana Verstraeten
Sales Consultant
Erin Vile
Sales Leader
Pilar Villa
Sales Leader
Kristi Visor
Sales Leader
Dana Vitterito
Executive Sales Leader
Jennifer Vogt
Sales Leader
Jennifer Volz
Sales Consultant
Kristy Voraritskul
Team Coordinator
Mandy Voyce
Executive Sales Leader
Kathy Wacker
Sales Consultant
Heather Wagner
Team Coordinator
Nicole Wagner
Senior Executive Sales Leader
Alison Walker
Sales Consultant
Jamie Walker
Team Coordinator
Jackie Wallace
Sales Leader
Robyn walsh
Sales Consultant
Alison Walsh
Vice President Sales Leader
Carrie Walters
Sales Leader
Melissa Walters
Executive Sales Leader
Jessica Walton
Sales Leader
Aynsley Ward
Team Coordinator
Renda Ware
Sales Consultant
Tammy Wariwanchik
Sales Leader
Holly Warman
Sales Leader
Kimberly Warner
Senior Vice President Sales Leader
Melissa Watkins
Sales Consultant
Geri Watling
Sales Consultant
Linda Watson
Sales Leader
Bobbi Weaver
Sales Consultant
Carole Webster
Sales Consultant
Courtney Weck
Sales Leader
Jake Weeces
Sales Consultant
Amanda Weigman
Team Coordinator
Tamara Weiss
Senior Executive Sales Leader
Kristi Werling
Executive Sales Leader
Angela Werner
Executive Sales Leader
Jennifer Westfall
Sales Consultant
Danielle Wheeler
Sales Consultant
Lisa Whelton
Sales Leader
Jamie White
Senior Executive Sales Leader
Jennifer White
Sales Leader
Michelle White
Vice President Sales Leader
Teresa White
Sales Consultant
Jessica Whiteley
Sales Leader
Deb Whitfield
Team Coordinator
Carla Whitrow
Sales Consultant
David E Wickey
Sales Consultant
Starla Wideman
Sales Leader
Verena Wiebe
Team Coordinator
Brittany Wilcox
Team Coordinator
Cortney Wiley
Executive Sales Leader
Melissa Wilichowski
Sales Consultant
Melissa Wilkes
Team Coordinator
Angie Willhoite
Sales Leader
Andrea Williams
Sales Leader
Billie Ann Williams
Sales Consultant
Jessica Williams
Sales Leader
Merissa Williams
Sales Consultant
Penny Williams
Senior Executive Sales Leader
Tiffany Williams
Executive Sales Leader
Craig Wilson
Sales Consultant
Jessica Wilson
Team Coordinator
Mandie Wilson
Sales Consultant
Nichole Wilson
Team Coordinator
Marla Wineinger
Sales Consultant
Amber Wipf
Team Coordinator
Amy Wipf
Executive Sales Leader
Kristin Wise
Team Coordinator
Allison Witmeier
Sales Leader
Lauren Wittig
Senior Executive Sales Leader
Molly Wold
Sales Leader
Juliana Wolf
Sales Leader
Kathy Wolf
Sales Leader
Garcie Wong
Vice President Sales Leader
Kayla Wong
Executive Sales Leader
Christine Wood
Executive Sales Leader
Hollie Wood
Executive Sales Leader
Andria Woodcox
Team Coordinator
Theresa Woody
Sales Consultant
Leta Woolard
Sales Consultant
Linda Worthington
Sales Consultant
Amy Wright
Sales Leader
Ann Wright
Team Coordinator
Marnie Wynans
Executive Sales Leader
Denise Yanda
Sales Leader
Karen Yoder
Sales Leader
Lena Yoder
Sales Consultant
Maribeth Yoder
Sales Leader
Mary Yoder
Sales Consultant
Camille Young
Sales Consultant
Kristi Young
Sales Consultant
Kim Zahradka
Senior Executive Sales Leader
Karen Zanette
Team Coordinator
Stephanie Zaruba
Team Coordinator
Michelle Zhang
Senior Executive Sales Leader
Carrie Ziesmer
Sales Consultant
Maria Zimmerman
Senior Executive Sales Leader
Leslie Zirkle
Team Coordinator
Ellen Zittel
Sales Leader
Staycey Zogelmann
Executive Sales Leader
Vickie Zoller
Sales Leader
Lyndsey Zywczynski
Sales Consultant