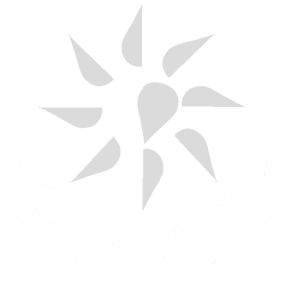 Making a Difference
Since the inception of our charitable giving program in 2013, our charitable donations have exceeded $2,000,000 and reached 310 charitable organizations across the globe. Our commitment to creating brighter futures is carried out by the people and organizations we support.
2018 Charitable Awards
The Norwex Foundation For a Brighter Future is doing good things for families and children through this year's charitable awards.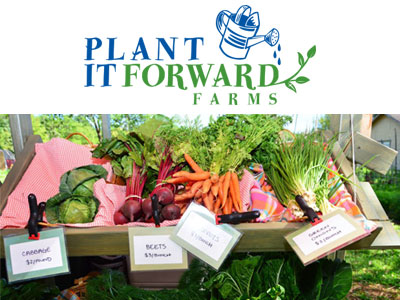 Plant It Forward
Amount Donated – $32,000
Plant It Forward offers economically disadvantaged refugees an opportunity to become self-sufficient through growing, harvesting and selling produce from a sustainable urban farm within the city of Houston. Each farm will have the potential to generate a fair wage for a family of four while providing premium brand sustainably-grown produce to Houstonians. The donation from the Norwex Foundation will allow Plant it Forward to purchase a new farm truck for hauling produce and supplies and will also cover the start up cost for a new urban farm.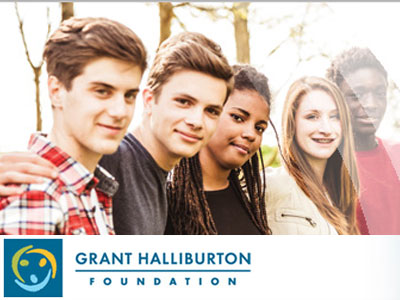 Grant Halliburton Foundation
Amount Donated – $25,000
Grant Halliburton Foundation works to strengthen the network of mental health resources for children, teens and young adults; promote better mental health; and prevent suicide. The Foundation was established in 2006 in memory of a Dallas teen who battled depression and bipolar disorder for several years before his suicide death at the age of 19. The donation from the Norwex Foundation will allow the Grant Halliburton Foundation to open a new HERE FOR TEXAS Mental Health Navigation Line to assist individuals with finding appropriate care for mental illnesses.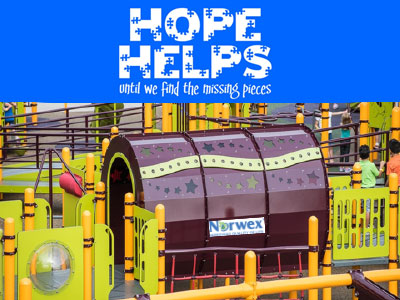 Hope Helps
Amount Donated – $25,000
Hope Helps is dedicated to promoting local scholarships, research & advocacy to those individuals diagnosed with autism and their families. Their most recent endeavour is the creation of the "Hope Helps Special Needs, Sensory Playground" in Coal City, IL. This playground will offer children with special needs an inclusive place to play and to just be a kid. The donation from the Norwex Foundation will provide a wheelchair accessable sensory tunnel for interactive play and learning.
ShowerUp
Amount Donated – $12,000
ShowerUp is a mobile shower truck that is designed to serve those in need in and around the city of Nashville. By providing showers, hygiene resources and basic health care screenings, ShowerUp shares love, builds relationships, and restores hope to the homeless community. ​The donation from the Norwex Foundation will help cover the cost of an addition ShowerUp mobile unit, allowing them to serve more people than ever before. Norwex will also donate towels and personal care items to be used in the ShowerUp units.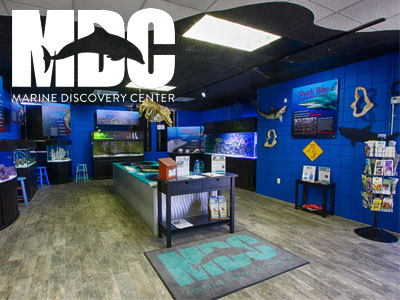 Marine Discovery Center
Amount Donated – $11,500
The Marine Discovery Center in New Smyrna Beach, FL, seeks to protect an important estuary area of the Indian River Lagoon by engaging volunteers and children to be hands on and get their feet wet. One program the center sponsors uses volunteers to collect shucked oyster shells from restaurants and convert them into new reef-building materials. With oyster bags and mats, they can create a new habitat where there wasn't one before. The donation from the Norwex Foundation will support this program and its continued efforts.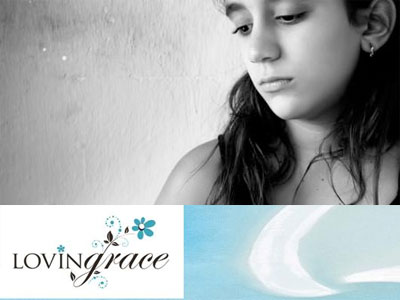 LovinGrace
Amount Donated – $11,000
LovinGrace provides a holistic approach for helping young women who have aged-out of foster care, are homeless or have limited support systems to obtain the skills and education they need to live a productive life on their own. The donation from the Norwex Foundation will allow LovinGrace to add additional accomodations for women in need.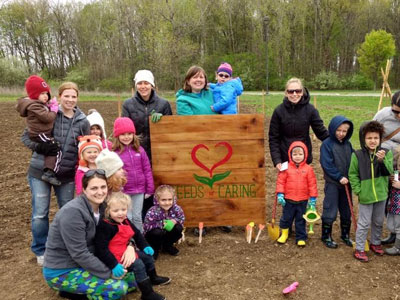 Seeds of Caring
Amount Donated – $10,200
Seeds of Caring empowers kids to create a kinder community with their hearts, hands, and minds by designing meaningful opportunities for them to engage in service, social action and community-building. The volunteer projects range from raking leaves for seniors, to packing lunches for the homeless. Kids also learn the harmful effects of plastic pollution. They help clean up litter and grow plants for food pantries. The donation from the Norwex Foundation will support 12 environmentally-focused events that will reach more than 240 kids.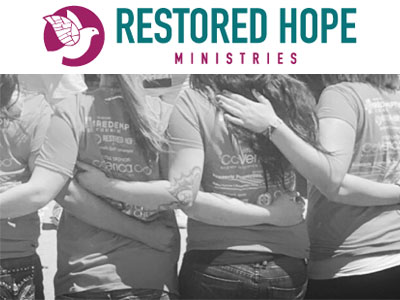 Restored Hope Ministries
Amount Donated – $10,000
Restored Hope Ministries provides a one-year program for victims of domestic violence, sex trafficking and sex slavory. This program provides housing, food, and basic necessities for protection and security. Restored Hope Ministries helps to reunite families as part of the healing process. These former victims become loving parents and assets to their communities. The donation from the Norwex Foundation will provide much needed dental work, medical care and legal representation to help restore hope to these women and families.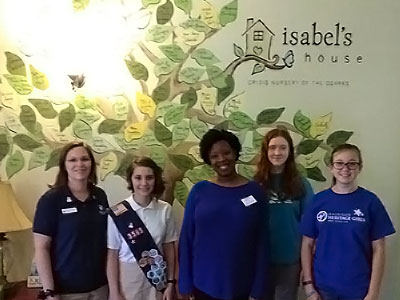 Isabel's House, Crisis Nursery of the Ozarks
Amount Donated – $10,000
Isabel's House provides 24/7/365 care for the community's most vulnerable children when their family is in crisis. Families who bring their children to Isabel's House partner with their team of Family Advocates to create a plan specific to each situation. Their team works to connect parents and caregivers with the right resources to address their crises and build up the family. By partnering with families and the community, they strengthen families and prevent child abuse and neglect.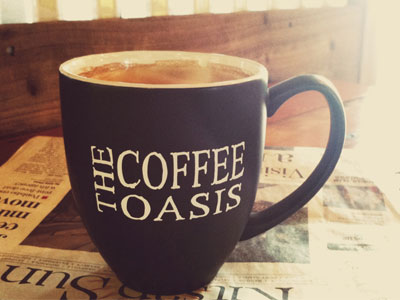 The Coffee Oasis
Amount Donated – $7,000
The Coffee Oasis plays a vital role in changing the world for homeless youth by providing job internships and youth programs free of charge for the community. Youth can participate in job internships at the various Coffee Oasis businesses, learning skills and gaining confidence, as they work toward permanent employment. They also support coffee farm communities by using only Direct Trade beans, which translates into fair wages and community development for the farmers.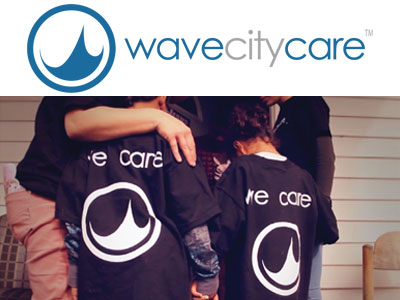 Wave City Care
Amount Donated – $7,000
The Norwex Foundation's donation to Wave City Girl will support ShineGIRL, a personal development program with an inspirational, practical and experiential approach to learning. It uses a strengths based approach to reach teenage girls in grades 5 to 12. ShineGIRL's aim is for each girl to realize the potential within her to fulfill her desires.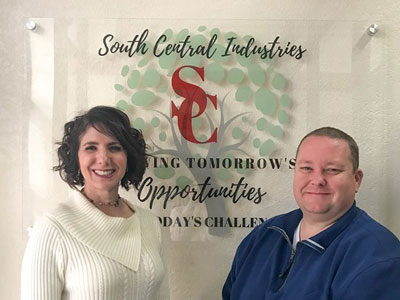 South Central Industries
Amount Donated – $5,500
South Central Industries is a non-profit organition that provides vocational training, employment opportunities and a caring community to people with intellectual disabilities. Services include lawn care, litter and park service, as well as preparing cardboard and paper for recycling. They also provide janitorial services where clients use Norwex products to clean offices.The donation from the Norwex Foundation will allow the organization to fund 6-week intership programs for more individuals with special needs.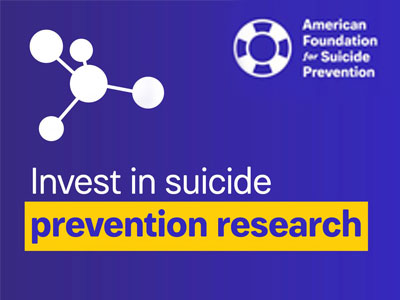 American Foundation for Suicide Prevention
Amount Donated – $5,000
The American Foundation for Suicide Prevention (AFSP) is a voluntary health organization that gives those affected by suicide a nationwide community that is empowered to take action against this leading cause of death. AFSP is dedicated to saving lives and bringing hope to those affected by suicide by funding scientific research, educating the public about mental health and suicide prevention, advocating for public policies in mental health and suicide prevention, and supporting survivors of suicide loss and those affected by suicide.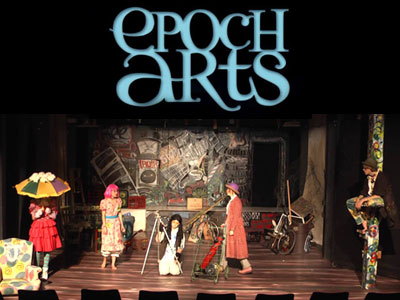 Epoch Arts
Amount Donated – $4,500
The arts serve as a powerful way for students to express themselves and channel their emotions. Epoch Arts is a non-profit arts for youth and community organization that offers the widest variety of art classes, programs, mentoring and experiences to the most diverse range of youth. Their programs are designed to foster change by providing youth with the best teachers, staff and mentors to help develop character, compassion and acceptance in each class.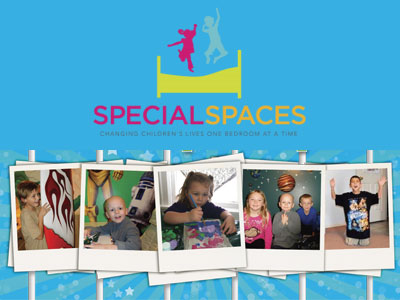 Special Spaces Cleveland
Amount Donated – $4,000
Special Spaces creates dream bedrooms for children with life-threatening medical illnesses. Their goal is to transform their bedroom into a place that only the child can dream or imagine in hopes of creating a special space where the child can heal, recover and find peace. The donation from the Norwex Foundation will fund a room remodel for two terminally ill children.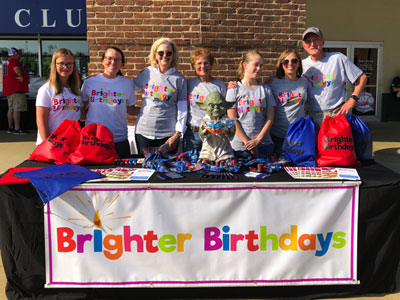 Brighter Birthdays
Amount Donated – $3,500
Brighter Birthdays is a service organization that helps underprivileged children celebrate their birthdays through the delivery of bags filled with toys and basic living essentials. For many children, birthdays are considered to be one of the most important days of their lives. While a number of organizations help make holidays special, far fewer focus on birthdays. This may leave some disadvantaged children unable to fully celebrate their special day. Brighter Birthdays' mission is to change this, and the donation from the Norwex Foundation will help them create even more brighter birthdays this year.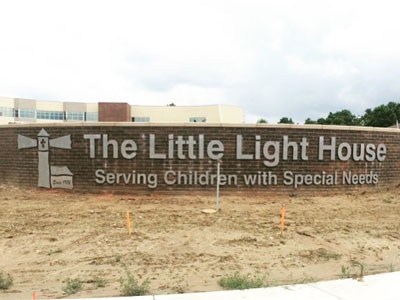 The Little Light House
Amount Donated – $3,000
The Little Light House works to improve the quality of life for children with special needs, their families and their communities by providing tuition-free educational and therapeutic services to children with special needs ages birth to six. The Little Light House is internationally recognized as providing some of the most highly individualized, special education and therapeutic early intervention services in the world, and the donation from Norwex will allow them to serve even more children in the community.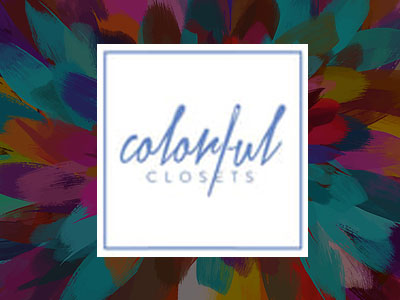 Colorful Closets
Amount Donated – $3,000
Colorful Closets is dedicated to providing clothing/mini-wardrobes for children in need in the Amarillo community. They collect, organize and distribute clothing throughout the area to restore children's dignity while reducing waste from discarded textiles. The donation from Norwex will fund storage space to allow Colorful Closets to continue to collect and organize donations.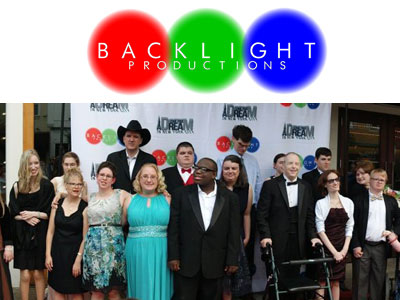 Backlight Productions
Amount Donated – $2,700
Backlight Productions is a non-profit theater arts program for adults with special needs that provides opportunities for them to gain education in the arts and perform significant roles before live audiences, enabling them to enhance their social skills through artistic expression and grow in confidence both on and off the stage. The donation from the Norwex Foundation will provide tuition for 4 students to participate in the program.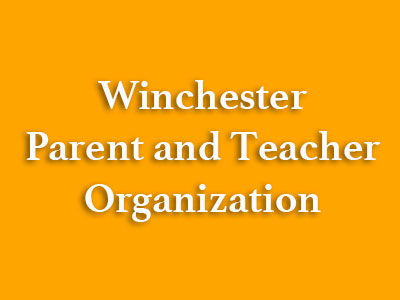 Winchester Parent and Teacher Organization
Amount Donated – $2,500
The Winchester Parent and Teacher Organization helps provide additional resources to improve the quality of life of the children in the school district. They are currently working on a special project that will renovate the school playground making it usable for all students. The new plaground surface will be made from 100% recycled materials and will be wheelchair accessible. The donation from Norwex will help fund this new project.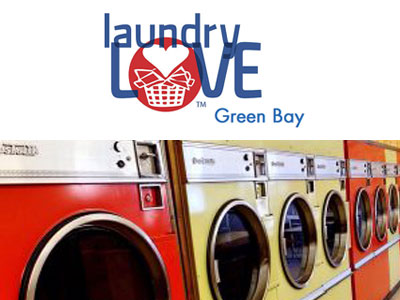 Laundry Love Green Bay
Amount Donated – $2,400
The Laundry Love initiative consists of regular opportunities to come alongside people who are struggling financially by assisting them with their laundry. Laundry Love partners with local laundromats in cleaning clothes and linens of low-income or no-income families and individuals. They see the laundromat as a place where strangers become friends, kids are known by name, hope is being hustled and the worth of every human being is acknowledged and celebrated. The donation from the Norwex Foundation will provide Norwex Laundry Detergent, Laundry Baskets and a full year of laundry services to the Green Bay community.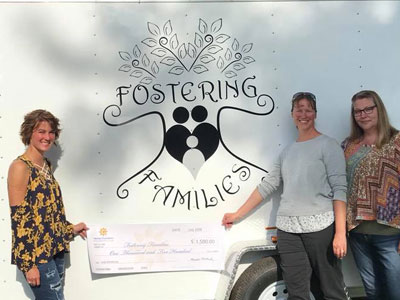 Fostering Families
Amount Donated – $1,500
Fostering Families seeks to enhance the lives of children and families by strengthening the roots of the foster care system. They provide needed items (clothes, diapers, cribs, car seats and more) for children arriving in a foster home with nothing but the clothes on their backs. The donation from Norwex will help with the cost of a storage trailer to store and organize donated items.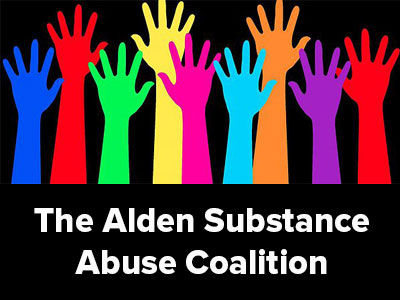 Alden Substance Abuse Coalition
Amount Donated – $1,000
The Alden Substance Abuse Coalition is made up of a group of concerned/dedicated community members on a mission to educate the local community on the dangers of the opiate crisis as well as offer help in obtaining treatment and resources. The organization also offers family-friendly events that provide drug and alcohol-free enterntainment in a safe, judgement-free space.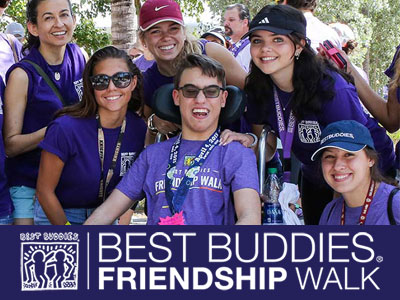 Best Buddies Friendship Walk Jacksonville
Amount Donated – $1,000
Best Buddies is the world's largest organization dedicated to ending the social, physical and economic isolation of the 200 million people with intellectual and developmental disabilities (IDD). Their programs empower the special abilities of people with IDD by helping them form meaningful friendships with their peers, secure successful jobs, live independently, improve public speaking, self-advocacy and communication skills, and feel valued by society. The donation from the Norwex Foundation will support the yearly walk held in Jacksonville, FL.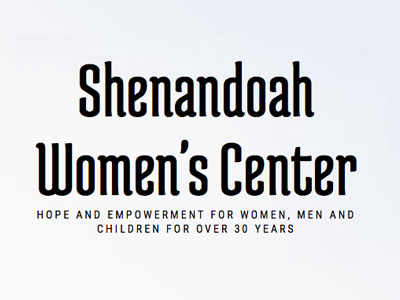 Shenandoah Women's Center, Inc
Amount Donated – $1,000
The Shenandoah Women's Center, Inc. (SWC), is a community-based agency that was founded by a group of community volunteers who wanted to help women who were being abused by their partners. They formed the area's first crisis hotline for domestic abuse. Since then, SWC has grown into a comprehensive resource and counseling center offering services that address the needs of domestic violence and sexual assault victims/survivors and their non-offending family members. The donation from Norwex will help fund services for women in the community.