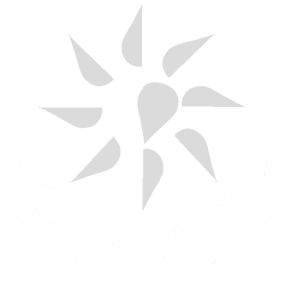 Making a Difference
Since the inception of our charitable giving program in 2013, our charitable donations have exceeded $2,000,000 and reached 310 charitable organizations across the globe. Our commitment to creating brighter futures is carried out by the people and organizations we support.
2021 Charitable Awards
The Norwex Foundation For a Brighter Future is doing good things for families and children through this year's charitable awards.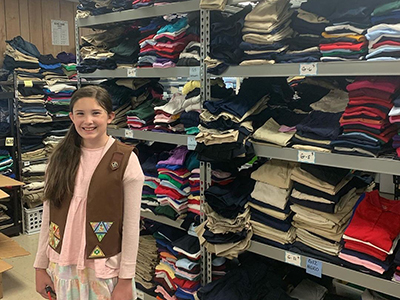 UniCycle:Nashville
Amount Donated – $12,000
Current funds are used to purchase odd sizes, new underwear and socks, collection baskets, monthly fees (Canva, QuickBooks, etc). After the March 2020 tornado, a few hundred dollars was collected from neighbors. With this donation, I was able to shop at discount and bargain stores to get the most needed items filling shopping carts repeatedly. From sizes low in quantity (some sizes just are not donated as often), to a 40 cent pair of sneakers, to bulk packages of men's underwear, I pride myself on being prudent for clothing. As of this moment, the only potential employee would be me (Jennifer Ruben) to assist with contacting schools, setting up support programs (clothing drives at businesses, finding box donations for shipping, etc), prioritizing orders, and keeping warehouse hours. However, the funds we currently have (less than $10,000) do not support an employee long term.
It has long been our dream to have our own website, but since we are better at collection and distribution, we have not tried the execution of a site, and would need to pay someone for the design and maintenance. We are currently located in a portable classroom in the back of an Elementary School. We have no running water, garage shelves, and window units to control temperature. Our out of season collections (pants in the spring, shorts in the winter) are stacked in totes along the side of the walls. We have maintained the use of the "warehouse" because we have access to the school during school hours to use the Metro Mail system. With a donation of funds, we could market ourselves (signage, website) to eventually find our own location with storage space and maybe even a washer and dryer.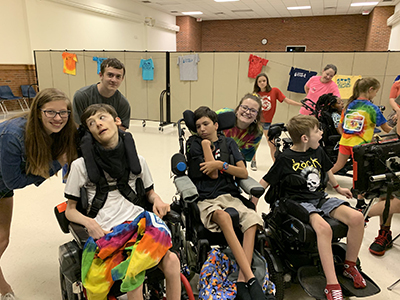 Camp REACH
Amount Donated – $7,000
Money would be used to purchase supplies for camp and supplement scholarships for children who could not afford camp. It would also help cover cost for other events they do throughout the year like gingerbread making at Christmas time.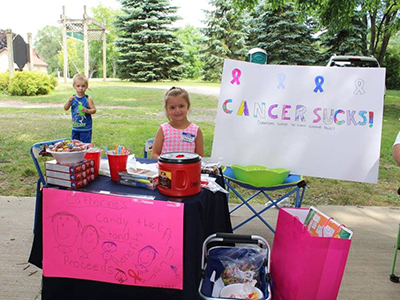 The Clarion Sunshine Project
Amount Donated – $25,000
Right now, this organization allots $5,000 to each patient who qualifies as someone needing this kind of help. I have seen patients who have 14,000 in out of pocket expenses. That is a huge burden when you are trying to concentrate on fighting a devastating diagnosis. The Sunshine Project will grant more to the patients if the money is there. The bills that the patients bring in to me are sent to the Treasurer of this foundation and they pay the facility/provider/healthcare entity directly.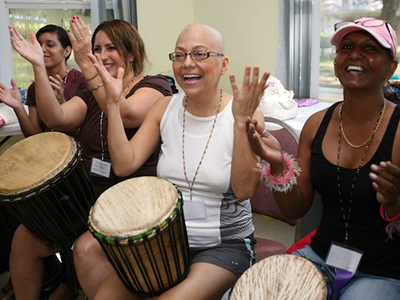 Faces of Courage Foundation, Inc
Amount Donated – $20,000
There are a few options: Expand programs (add another camp), Start up a Care Bag program for hospitalized cancer patients, Help us develop a more solid foundation for our mobile museum of body art with cancer patients, Depending on the amount, help us afford a building for the organization that has a goal to allow other programs and services and a school for those kids in treatment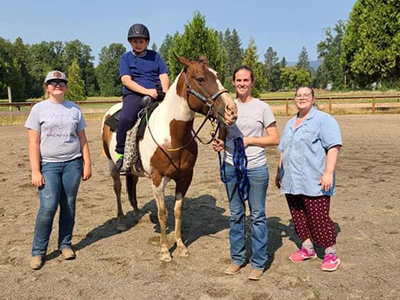 Healing Hearts and Hooves
Amount Donated – $10,000
It covers some insurance, they are needing to enclose their tack room, and all of the children and adults that ride they do not ever Turn anyone away for financial reasons they ask for $20 per lesson and it's for a few months out of the year typically no one pays and they survive off fundraisers and donations so the money would also be used to cover the lessons for each child and adult.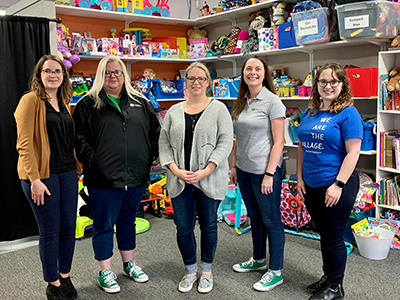 Fostering Hope
Amount Donated – $10,000
Funds from this contribution would help with these pressing, current needs: In the expanding of the Caring Closet into northern counties. We need funds for a permanent solution to storage problems. We are currently operating out of storage units that we pay for monthly. A larger and more permanent solution would allow us to serve more people and make things much easier for our volunteers.
The second thing is our Hope Fund, which covers needs like beds and dressers, and extracurricular expenses for kiddos in care giving them a chance to have experiences that other children have access to. They have had many requests come in this year and have had to put people on a waiting list. Stocking up on physical furniture resources and having funds to enhance the lives of kids when they actually need it would be a huge relief!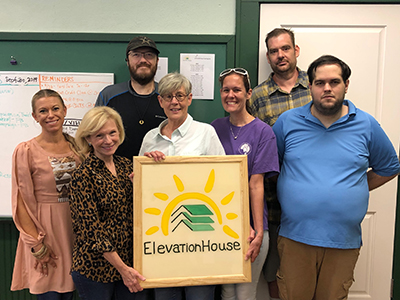 Elevation House
Amount Donated – $7,000
If chosen, Elevation House will use the money to sponsor one member for a whole year. One year of holistic recovery services are delivered to Clubhouse members for the same cost as a two week stay in a psychiatric hospital. Studies indicate Clubhouses are significantly more cost effective than other models. Just $5,000 covers a full year of expenses for a member at Elevation House. That's less than $15 per day!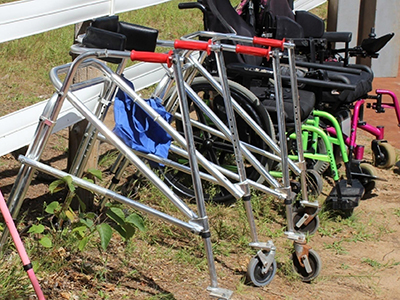 Jeremiah's Crossing
Amount Donated – $15,000
If selected, the money would be used to purchase a safety wall for the arena at Jeremiah's Crossing and to purchase a Schleese (adjustable) Western Saddle.
2020 Charitable Awards
The Norwex Foundation For a Brighter Future is doing good things for families and children through this year's charitable awards.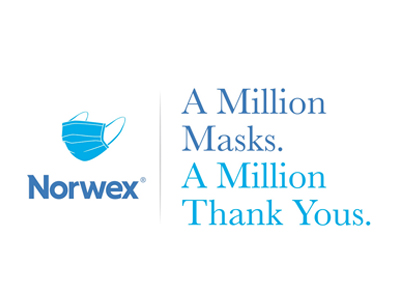 Million Masks
Amount Donated – $112,000
700,000 masks distributed