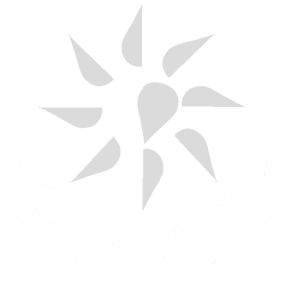 Making a Difference
Since the inception of our charitable giving program in 2013, our charitable donations have exceeded $2,000,000 and reached 310 charitable organizations across the globe. Our commitment to creating brighter futures is carried out by the people and organizations we support.
Party for a Cause 2019
Thank you to the Norwex Consultants who submitted 4 or more October 2019 Qualifying Parties in support of our Party for a Cause Program. Thanks to your support, we're honored to be donating a total of $40,000 to these organizations who are working to end breast cancer and provide resources to those impacted by the disease.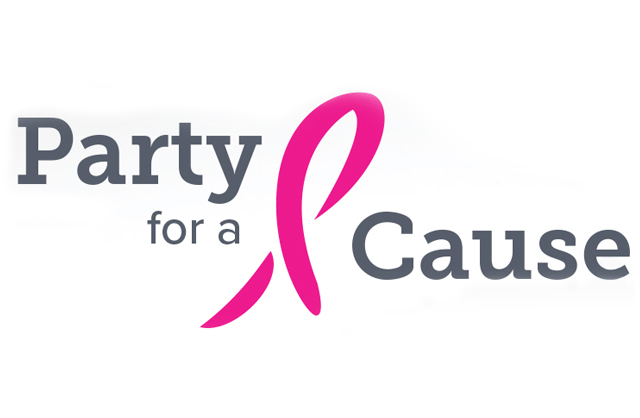 Qualifying Consultants
Mary Jane Aboud
Executive Sales Leader
Jeannette Acheson
Senior Executive Sales Leader
Rebecca Ackerman
Executive Sales Leader
Mirna Acosta-Infante
Sales Consultant
Acheson, Jeannette
Senior Executive Sales Leader
Ackerman, Rebecca
Executive Sales Leader
Adamcova, Andrea
Sales Cons
Adams-Lefaive, Nancy
Team Coordinator
Aguilar, Carrie
Senior Executive Sales Leader
Aikens, Erica
Team Coordinator
Aldridge, Lena
Vice President Sales Leader
Aldridge, Stephanie
Senior Executive Sales Leader
Alexander, Maribeth
Sales Cons
Alfson, Linda
Sales Leader
Alsbrook, Gail
Sales Cons
Alsmo, Samantha
Senior Executive Sales Leader
Amundrud, Amanda
Team Coordinator
Andersen, Heather
Exec Vice President Sales Leader
Anderson de Laffitte, Erin
Sales Leader
Anderson, Danae
Sales Leader
Anderson, Heather
Sales Cons
Anderson, June
Senior Executive Sales Leader
Anderson, Kerrianne
Vice President Sales Leader
Anderson, Lisa
Senior Executive Sales Leader
Andrashko, Sonja
Executive Sales Leader
Andrews, Tammie
Senior Executive Sales Leader
Ansems, Nicki
Sales Cons
Anthony, Jeanna
Sales Leader
Aoyagi, Tanya
Executive Sales Leader
Armes, Erica
Team Coordinator
Arndt, Amy
Sales Leader
Arsenault, Josée
Team Coordinator
Aucoin, Nicole
Sales Cons
Austen, Merlene
Senior Vice President Sales Leader
Auston, Patricia
Executive Sales Leader
Avery, Erin
Executive Sales Leader
Ayala, Michelle
Vice President Sales Leader
Ayoub, Brooke
Exec Vice President Sales Leader
Backus, Brittany
Senior Executive Sales Leader
Bailey, Laura
Team Coordinator
Baima, Nora
Team Coordinator
Baker-Petersheim, Heather A.
Senior Executive Sales Leader
Baker, Brenda
Team Coordinator
Baldessari, Tonya
Team Coordinator
Barclay, Cayli
Executive Sales Leader
Baril, Christina
Team Coordinator
Barkey, Heather
Exec Vice President Sales Leader
Barkocy, Meredith
Executive Sales Leader
Barnes, Jessica
Senior Executive Sales Leader
Barrett, Lisa
Sales Leader
Barrett, Miranda
Team Coordinator
Barschewsky, Sandi
Team Coordinator
Barth, Bethany
Team Coordinator
Bartley, Erin And Jeremy
Senior Executive Sales Leader
Barton, Rikki
Executive Sales Leader
Barucky, Tammy
Team Coordinator
Baskett, Billie
Sales Leader
Bassett, Helen
Team Coordinator
Baughman, Jackie
Sales Cons
Bean, Jeffrey
Team Coordinator
Beard, Melissa
Executive Sales Leader
Beasley, Amber
Sales Leader
Beatty, Rebecca
Senior Executive Sales Leader
Beauchamp, Guylaine
Team Coordinator
BECKENDORF, MARY
Sales Cons
Beckstrom- Noel, Sue
Executive Sales Leader
Beecroft, Ashley
Team Coordinator
Beeson, Pamela
Executive Sales Leader
Bellegarde, Mickie
Sales Cons
Bender, Cresenthia
Team Coordinator
Benner, Carol
Sales Leader
Benner, Deborah
Sales Leader
Bennett, Stacy
Team Coordinator
Benson-Davis, Carrie
Sales Cons
Benson, Allison
Sales Cons
Bergman, Ashley
Vice President Sales Leader
Berhorst, Mary Lea
Sales Cons
Berube, Sonya
Team Coordinator
Bezek, Kelly
Team Coordinator
Bialke, Jutta
Team Coordinator
Bihler, Michelle
Senior Executive Sales Leader
Billiot, Lindsay
Sales Cons
Bilodeau, Lise
Senior Executive Sales Leader
Bishop, Sharo
Sales Leader
Black, Angela
Executive Sales Leader
Blackburn, Pamela
Team Coordinator
Blackwell, Jackie
Team Coordinator
Blackwell, JoAnne
Sales Cons
Blaska, Jordan
Sales Cons
Blumenthal, Hillary
Senior Executive Sales Leader
Bobeck, Cathy
Sales Leader
Boerman, Erica
Executive Sales Leader
Boesen, Rachel
Sales Cons
Boileau, Suzanne
Senior Executive Sales Leader
Boline, Natosha
Executive Sales Leader
Bomkamp, Beth
Executive Sales Leader
Bonnet, Katie
Executive Sales Leader
Bookwalter, Gwen
Vice President Sales Leader
Boom, Jennifer
Vice President Sales Leader
Borkenhagen, Tracy
Team Coordinator
Bornn, Nancy
Sales Leader
Bos, Rhonda
Vice President Sales Leader
Bosse, Amy
Sales Cons
Botzet, Nicole
Executive Sales Leader
Bouchard, Cynthia
Sales Cons
Boudreau, Gail
Senior Executive Sales Leader
Bragg, Tiffany
Vice President Sales Leader
Braglin, Rhonda Team Coordinator
Branco, Julia
Executive Sales Leader
Braun, Kathleen
Executive Sales Leader
Brei, Stephanie
Executive Sales Leader
Bremner, Krista
Sales Cons
Breva, Jennifer
Executive Sales Leader
Brison, Linda
Team Coordinator
Bristow, Brenna
Sales Leader
Brooks, Sara
Team Coordinator
Brooks, Susan
Sales Leader
Brown, Allie
Sales Cons
Brown, Clarissa
Executive Sales Leader
Brown, Johannah
Vice President Sales Leader
Brown, Leah Senior
Executive Sales Leader
Brown, Lorraine
Sales Cons
Brunette, Frédérique
Sales Cons
Bryan, Sharon
Sales Cons
Bryant, Melissa
Sales Cons
Bryn, Natasha
Team Coordinator
Buchholz, Naomi
Senior Executive Sales Leader
Buonome, Alison
Sales Leader
Burkholder, Donna
Sales Leader
Burns, Shannon
Executive Sales Leader
Bussières, Johanne
Team Coordinator
Butler, Julia
Sales Leader
Buxton, Janell
Sales Leader
Cable, Laura
Sales Leader
Cameron, Ariane
Vice President Sales Leader
Cameron, Laurie
Sales Leader
Cameron, Sarah
Vice President Sales Leader
Campbell, Theresa
Team Coordinator
Campen, Samantha
Sales Cons
Canning, Tara
Senior Executive Sales Leader
Carey, Jillena
Sales Cons
Carlos, Danica
Sales Cons
Carlson, Jen
Exec Vice President Sales Leader
Carlson, Mary
Sales Cons
Carne, Michelle
Sales Leader
Caron, Louiselle
Sales Cons
Carpenter, Amanda
Executive Sales Leader
Carriere, Janelle
Team Coordinator
Carroll, Traca
Sales Cons
Carson, Melissa
Senior Executive Sales Leader
Carter, Kelly
Senior Executive Sales Leader
Cartwright, Sarah
Executive Sales Leader
Case, Michelle
Executive Sales Leader
Cavagnaro, Shay
Sales Leader
Cavazos, Nydia
Sales Cons
Cenkush, Nina
Sales Leader
Chamberland, Sonia
Sales Cons
Chambers, Kerri
Sales Leader
Chappell, Eileen
Sales Leader
Chilson, Linda
Senior Executive Sales Leader
Chitester, Amanda
Exec Vice President Sales Leader
Chronis, Rachel
Sales Leader
Chrusciel, Diana
Team Coordinator
Clampet, Alison
Sales Cons
Clark, Melanae
Team Coordinator
Clark, Rhonette
Vice President Sales Leader
Clement, Anne
Sales Cons
Clements, Shannon
Sales Leader
Clifton, Debbie
Sales Cons
Clogg, Nancy
Sales Leader
Closson, Kelsey
Sales Leader
Cluff, Meagan
Sales Cons
Coan, Barbara
Sales Cons
Coia, Crystal
Sales Leader
Cole, Audrey
Team Coordinator
Collier, Jennifer
Sales Leader
Collins, Janet
Sales Cons
Collins, Karla
Executive Sales Leader
Conkins, Michele
Sales Cons
Connerley, Lisa
Sales Leader
Contenti, Stacey
Sales Leader
Cook, Alexander
Sales Cons
Cook, Jerylin
Sales Cons
Cook, Marne'
Sales Cons
Cook, Natalie
Sales Cons
Cook, Warren
Sales Cons
Cooke, Susan
Senior Executive Sales Leader
Cooley, Christine
Executive Sales Leader
Cooper, Carla
Team Coordinator
Corcoran, Brandy
Senior Executive Sales Leader
Couch, Crystal
Sales Leader
Courter, Edith
Sales Leader
Crandall, Caressa
Senior Executive Sales Leader
Cranford, Frances
Sales Leader
Crews, Rose Senior
Executive Sales Leader
Crompton, Susan
Executive Sales Leader
Cronin, Amanda
Sales Leader
Cronin, Dorothy
Sales Cons
Croom, KATIE
Sales Leader
Crosby, Young
Sales Cons
Crose, Lesa
Sales Cons
Culver, Amy
Executive Sales Leader
Curtis, Rebecca
Team Coordinator
Cuthbertson, Jennifer
Team Coordinator
Cyert, Gail
Executive Sales Leader
Cyr, Lana
Team Coordinator
Czerczak, Stephanie
Sales Cons
Czerkawski, Meagan
Sales Cons
D'angela, Cathy
Executive Sales Leader
D'Elia, Joan
Sales Leader
Dahlberg, Tara
Executive Sales Leader
Daley, Camille
Senior Executive Sales Leader
Danaher, Mike & Judy
Vice President Sales Leader
Daniels, Candice
Sales Cons
David, Trisha
Sales Cons
Davis, Ivy
Team Coordinator
DeAnda, LaVesta
Team Coordinator
Decker, Elizabeth
Executive Sales Leader
Decker, Melinda
Senior Executive Sales Leader
Deeble, SueAnn
Executive Sales Leader
Defibaugh, Cara
Senior Executive Sales Leader
DeFusco, Leslie
Team Coordinator
Degeare, Deanne
Senior Executive Sales Leader
DeHamer, Angela
Team Coordinator
DeHoog, Kerry
Sales Leader
DeLeon, Karie
Team Coordinator
Delk, Valerie
Sales Cons
DeNenno, Tessa
Team Coordinator
Denfeld, Kim
Sales Cons
Denne, Laural
Team Coordinator
DeSonia, Amanda
Senior Vice President Sales Leader
Dettmer, Melissa
Vice President Sales Leader
Deyo, Terra
Team Coordinator
Dickinson, Christina
Team Coordinator
Dietrich, Julie
Team Coordinator
Dodson, Laura
Senior Executive Sales Leader
Doldan, Jaime
Sales Cons
Dommer, Naomi
Sales Leader
Donofrio, Bridget
Sales Cons
Doty, Tarah
Sales Cons
Dougherty, Alicia
Team Coordinator
Drabant, Rena
Sales Leader
Draper, Margaret
Sales Cons
Dubé, Nathalie
Executive Sales Leader
Duffy, Alison
Executive Sales Leader
Dufresne, Gabrielle
Sales Cons
Dunn, Ashley
Vice President Sales Leader
Dunsmoor, Trista
Senior Vice President Sales Leader
Durst, Paige
Team Coordinator
Dyck, Rita
Senior Executive Sales Leader
Dysart, Cassidy
Sales Cons
Eagly, Jane
Sales Cons
Eckstine, Megan
Sales Leader
Edwards, Geneel
Sales Leader
Egbert, Tina
Team Coordinator
Ehlers, Tiffany
Senior Executive Sales Leader
Elefante, Rebecca
Team Coordinator
Ellingsberg, Kari
Sales Cons
Elliott, Linda
Team Coordinator
Ellis, Kayla
Sales Leader
Elslager, Katrina
Senior Executive Sales Leader
Emmett, Jackie
Sales Leader
English, Amanda
Sales Leader
Esau, Randi
Sales Cons
Esworthy, Christy
Executive Sales Leader
Everett, Dawn
Executive Sales Leader
Fabich, Holly
Sales Leader
Falske, Beth
Sales Cons
Farley, Amanda
Senior Executive Sales Leader
Farrell, Gretchen
Executive Sales Leader
Fast, Jordana
Senior Executive Sales Leader
Fauceglia, Sheryl
Executive Sales Leader
Faulkner, Laura
Executive Sales Leader
Feasel, Sharon
Senior Executive Sales Leader
Fiedler, Deanna
Sales Cons
Fields, Kristi
Senior Executive Sales Leader
Finley, Nicholas
Sales Cons
Finstad, Lynell
Sales Cons
Fischer, Laura
Team Coordinator
Fish & Marcia DuMoulin, Shelly
Sales Cons
Fisher, Michele
Sales Cons
Fite, Jacie Executive
Sales Leader
FitzGerald, Cheyanne
Team Coordinator
Flaman, Kim
Executive Sales Leader
Flaman, Leta
Exec Vice President Sales Leader
Flello, Samantha
Sales Cons
Fleming, Erica
Executive Sales Leader
Flink, Tamara
Sales Leader
Flory, Monica
Executive Sales Leader
Flynn, Amanda
Executive Sales Leader
Foley, Erin
Sales Cons
Follman, Leshawndi
Executive Sales Leader
Folmsbee, Rebecca
Sales Leader
Fordyce, Lea
Sales Cons
Fournier, Lucie
Sales Cons
Foutch, Robin
Team Coordinator
Fox, Tammye
Sales Cons
Fraase, Trisha
Sales Leader
Frankle, Merri
Sales Leader
Franklin, Julie
Sales Leader
Franks, Samantha
Sales Leader
Franzen, Kirstin
Sales Leader
Friesen, Douglas & LaurieJaye
Senior Executive Sales Leader
Friesen, Sara
Executive Sales Leader
Friesen, Susan
Sales Cons
Frye, Jammie
Executive Sales Leader
Funfer, Julie
Sales Cons
Furbee, Ashlee
Team Coordinator
Gagne, Anik
Executive Sales Leader
Gale, Carol
Senior Executive Sales Leader
Gallant, Crystal
Sales Cons
Galloway, Michelle
Executive Sales Leader
Gantz, Kristy
Sales Cons
Gardner, Annabelle
Senior Executive Sales Leader
Gardner, Joy
Senior Executive Sales Leader
Gareau, Natalie
Sales Cons
Garner, Kristie
Sales Leader
Garrity, Terri
Executive Sales Leader
Gauthier, Karine
Team Coordinator
Geenen, Kara
Senior Executive Sales Leader
Geesey, Loveta
Sales Leader
Gelhaus, Judith
Vice President Sales Leader
George, Arlene
Executive Sales Leader
Gerfin, Andrea
Senior Executive Sales Leader
Gibbs, Teresa
Senior Executive Sales Leader
Giesen, Susan
Sales Cons
Gilbert, Tracy
Team Coordinator
Gilmore, Caroline
Senior Executive Sales Leader
Giroux, Cynthia
Team Coordinator
Giroux, Denise
Sales Leader
Gladu, Sandra
Sales Cons
Goggans, Melanie
Vice President Sales Leader
Gordon, Allyson
Team Coordinator
Gosting, Cynthia
Executive Sales Leader
Gracom, Kristen

Sales Cons
Grady, Jennifer

Executive Sales Leader
Granley, Cristal

Senior Executive Sales Leader
Gray, Beth

Senior Executive Sales Leader
Green, Jeanette

Executive Sales Leader
Gregg, Kaitlyn

Sales Cons
Grekul, Susan

Sales Leader
Grenier, Karine

Sales Cons
Grenier, Sarah-Anne

Team Coordinator
Grevis, Irene

Sales Cons
GRIESBACH, CHERYL

Sales Cons
Grifhorst, Darci

Senior Executive Sales Leader
Grizzle, Gina

Sales Leader
Grome, Cari

Executive Sales Leader
Grome, Carrie

Exec Vice President Sales Leader
Guest, Tashsa

Senior Executive Sales Leader
Gulley, Natalie

Team Coordinator
Guss, Lauren

Team Coordinator
Gutgsell, Elizabeth

Team Coordinator
Guzzino, Jamie

Team Coordinator
Hacault, Annette

Executive Sales Leader
Haertel, Meri

Vice President Sales Leader
Hail, Michal

Sales Cons
Hakes, Kristi

Vice President Sales Leader
Hale, Nicole

Sales Cons
Haley, Amy

Sales Cons
Hall, Angelia

Sales Leader
Hall, Margaret

Team Coordinator
Hamel, Danielle

Team Coordinator
Hamilton, Kimberly

Executive Sales Leader
Hamlin, Shari

Senior Executive Sales Leader
Hammann, Rachel

Team Coordinator
Hammelman, Ramona

Team Coordinator
Hammer, Tiffany

Sales Cons
Haner, Theresa

Team Coordinator
Hanger, Kassie

Team Coordinator
Hanna, Sean

Executive Sales Leader
Hansen, Lynda

Exec Vice President Sales Leader
Harmon, Noelle
Team Coordinator
Harnish, Amanda
Team Coordinator
Haus, Beth
Senior Executive Sales Leader
Hawkins, Diane
Sales Leader
Hawkins, Kimberly
Sales Cons
Hebert, Melissa
Executive Sales Leader
Hector, Rhonda
Senior Executive Sales Leader
Hedgepath, Shelly
Sales Leader
Heffern, Melanie
Sales Leader
Heidebrecht, Nickey
Exec Vice President Sales Leader
Hendrickson, Angela
Executive Sales Leader
Henke, Molly
Sales Leader
Henry, Shelby
Team Coordinator
Henschen, Faye
Executive Sales Leader
Hensley, Meagan
Executive Sales Leader
Herrera, Elise
Sales Leader
Herron, Amber
Team Coordinator
Hershberger, Arie
Team Coordinator
Hess, Julia
Senior Executive Sales Leader
Hibit, Denise
Sales Cons
Hicks, Erin
Senior Executive Sales Leader
Highhouse, Johannah
Sales Cons
Hilgendorf, Krista
Team Coordinator
Hill, Carolyn
Executive Sales Leader
Hillesheim, Kay
Executive Sales Leader
Hillestad, Jeanne
Senior Executive Sales Leader
Hilliard, Randi
Executive Sales Leader
Hipkin, Courtney
Team Coordinator
Hodges, Cheryl
Senior Executive Sales Leader
Hoffard, Mandy
Executive Sales Leader
Hoffman, Rebecca
Sales Leader
Hoke, Andrea
Sales Leader
Holland, Katelyn
Vice President Sales Leader
Holmes, Emily
Team Coordinator
Holmes, Meghann
Team Coordinator
Holsinger, Christina
Team Coordinator
Holt, Suzanne
Senior Vice President Sales Leader
Holtzinger, Holly
Sales Cons
Honigford, Shaunna
Sales Cons
Hoover, Trina
Senior Executive Sales Leader
Hostetler, Maria
Executive Sales Leader
Housden, Ivy
Sales Leader
Hovey, Colleen
Team Coordinator
Howe, Dennis
Sales Leader
Howe, Jill
Sales Leader
Howell, Severine
Executive Sales Leader
Huang, Isaac
Sales Leader
Hughes, Alicia
Sales Leader
Hughes, Sheila
Team Coordinator
Hunter, Phyllis
Sales Leader
Hutchinson, Danae
Sales Leader
Hux, Stacy
Executive Sales Leader
Iordache, Cristina Raluca
Sales Cons
Isles, Gail
Sales Cons
Jackson, Courtney
Team Coordinator
Jacobs, Wendy L
Team Coordinator
Jalbert, Jennifer
Executive Sales Leader
Jashinske, Kelly
Senior Executive Sales Leader
Jean, April
Senior Executive Sales Leader
Jenkins-Rice, Natalie
Senior Executive Sales Leader
Jenkins, Janeen
Team Coordinator
Jenkins, Rose
Sales Cons
Jensen, Theresa
Sales Leader
Jernberg, Kodiane
Team Coordinator
Jessen, Karen
Sales Cons
Jibben, Kristi
Executive Sales Leader
Johnson, Denise
Executive Sales Leader
Johnson, Lindsey
Senior Executive Sales Leader
Johnson, Lizabeth
Sales Cons
Johnson, Mary
Sales Cons
Johnson, Sara
Team Coordinator
Johnson, Tanja
Executive Sales Leader
Johnston, Cheryl
Sales Leader
Johnston, Dana
Senior Executive Sales Leader
Jomphe, Sonia
Sales Cons
Jones, Amber
Sales Cons
Jones, Dannielle
Sales Cons
Jones, Emily
Senior Executive Sales Leader
Jones, Melissa
Sales Cons
Jones, Tabitha
Executive Sales Leader
Jordan, Celeste
Sales Cons
Joyal, Josee
Team Coordinator
Justice, Deborah
Sales Cons
Kahler, Amy Senior
Executive Sales Leader
Kain, Beverly
Senior Executive Sales Leader
Kakabeeke, Joy
Executive Sales Leader
Kantola, Deanna
Senior Vice President Sales Leader
Karp, Sara
Sales Leader
Karr, Tammy
Executive Sales Leader
Karsten, Rebecca
Sales Leader
Kassian, Melanie
Executive Sales Leader
Kawashiri, Sharon
Executive Sales Leader
Keim, Anna
Sales Cons
Keller, Kerissa
Sales Cons
Keller, Sandra
Sales Leader
Kenyon, Valerie
Sales Cons
Kerley, Banet
Team Coordinator
Kessler, Heather
Team Coordinator
Kester, Ashley
Sales Cons
Kimmel, Kathleen
Sales Leader
Kimminau, Kalyn
Executive Sales Leader
Kinney, Rebecca
Sales Leader
Kinsey, Melissa
Team Coordinator
Kinton, Monica
Senior Executive Sales Leader
Kirby, Miranda
Sales Cons
Kirk, Veronica
Sales Cons
Kithcart, Brandy
Team Coordinator
Klammer, Jayme
Senior Executive Sales Leader
Klein, Kayla
Sales Leader
Kloepping, Kristen
Vice President Sales Leader
Klooster, Andrea
Executive Sales Leader
Klouda, Tiffany
Senior Executive Sales Leader
Kluth, Margie
Sales Leader
Knaga, Kendra
Sales Cons
Kneece, Amber
Executive Sales Leader
Knelsen, Polly
Team Coordinator
Knox, Wanda
Sales Cons
Koenig, Kelby
Sales Leader
Koesters, Brenda
Sales Leader
Koos, Tana
Sales Leader
Kopinski, Kelly Executive
Sales Leader
Kreacker, Terri and Ross
Team Coordinator
Kullman, Lexy
Senior Executive Sales Leader
Kulp, Jennifer
Team Coordinator
Kutscher, Shannon
Executive Sales Leader
Kwiatkoski, Donna
Senior Vice President Sales Leader
Labrie, Cynthia
Sales Cons
Lamarche, Alexis
Sales Leader
Lamb, AJ
Sales Cons
Lambert, Shelly
Team Coordinator
Lambright, Wilma
Senior Executive Sales Leader
LaMonica, Laurie
Sales Leader
Landon, Patricia
Sales Leader
Lang, Jennifer
Senior Executive Sales Leader
Lange, Kelly
Sales Cons
Langer, Heidi
Vice President Sales Leader
Lantaff, Barbara
Senior Executive Sales Leader
Lapointe, Jenna
Executive Sales Leader
Larrabee, Ellie
Executive Sales Leader
Larson, Nicole
Sales Cons
Lavoie, Julie
Team Coordinator
Laxamana, Kelley
Sales Cons
Leason, Deanna
Team Coordinator
LeBlanc, Roxanne
Exec Vice President Sales Leader
Lebsock, Rita
Team Coordinator
Lee, Alison
Executive Sales Leader
Leffler, Beanie
Sales Leader
Lehman, Christine
Team Coordinator
Leinen, Karla
Senior Executive Sales Leader
Leroux, Lise
Vice President Sales Leader
Letcher, Donna
Senior Executive Sales Leader
Levesque-Michaud, Catherine
Executive Sales Leader
Levesque, Nathalie
Team Coordinator
Lewis, Suzanne
Sales Leader
Li, Jordan
Sales Cons
Lindey, M. J.
Team Coordinator
Link, Abby
Executive Sales Leader
Lint, Tabatha
Team Coordinator
Lipinski, Deborah
Sales Cons
Little, Laura
Vice President Sales Leader
Littlejohn, Rebecca
Sales Cons
Llewellyn, April
Executive Sales Leader
Lloyd, Bev
Senior Executive Sales Leader
Loeffen, Michelle
Sales Cons
Loewen, Stacey
Sales Cons
Long, Tammy
Sales Leader
Longo, Marcie
Sales Cons
Lopez, Lindsey
Sales Leader
Loranger, Shelley
Sales Cons
Lorenson, Anna
Executive Sales Leader
Love, Caryn
Sales Cons
Loveless, Desiree
Sales Cons
Lucas, Lisa
Sales Leader
Luckay, Erin
Executive Sales Leader
Lutes, Amy
Executive Sales Leader
Lynch, Tricia
Senior Executive Sales Leader
Lyon, Phoenix
Senior Executive Sales Leader
Maahs, Gail
Team Coordinator
MacDonald, Heather
Executive Sales Leader
MacDonald, Melissa
Sales Leader
MacIver, Shannon
Senior Executive Sales Leader
Mackey, Ann
Sales Cons
MacNeil, Kelly
Executive Sales Leader
MacQuarrie, Carla
Exec Vice President Sales Leader
Maddox, Cynthia
Sales Leader
Maeda, Enid
Executive Sales Leader
Mai, Jessica
Senior Executive Sales Leader
Malinowski, Elizabeth
Executive Sales Leader
Malone, Jessica
Sales Cons
Mandich, Elissa
Sales Cons
Mango, Crystal
Sales Leader
Manning, Lesa
Executive Sales Leader
Marcotte, Melissa
Sales Cons
Marecek, Heather
Sales Cons
Marion, Danielle
Team Coordinator
Marquis, Clarine
Sales Cons
Marshall, Lindsey
Vice President Sales Leader
Maruca, Brittany
Sales Cons
Maser, Cassie
Executive Sales Leader
Massey, Delia
Sales Leader
Massung, Brenda
Exec Vice President Sales Leader
Mather, Cindy
Team Coordinator
Mattox, April
Senior Executive Sales Leader
Mays, Jessica
Executive Sales Leader
McCaffrey, Lynea
Team Coordinator
McCarthy, Joan
Team Coordinator
McCullum, Megan
Team Coordinator
McDaniel, Kendra
Senior Executive Sales Leader
McDermott, Carmin
Executive Sales Leader
McDonough, Anita
Executive Sales Leader
Mcdonough, Ann
Executive Sales Leader
Mcfetridge, Kimberly
Senior Executive Sales Leader
McGinnis, Rhonda
Sales Cons
McGrady, Cindy
Senior Vice President Sales Leader
McGuire, Kirsten
Executive Sales Leader
McHenry, Stephanie
Sales Leader
Mchugh Jerman, Royce
Team Coordinator
McLaughlin, Anna
Senior Executive Sales Leader
McLaughlin, Judie
Team Coordinator
McLoughlin, Laurie
Team Coordinator
McMann, Holly
Sales Leader
McMillan, Renee
Sales Leader
McMurray, Laura
Executive Sales Leader
Mcneil, Cynthia
Team Coordinator
McNeill, Tammy
Sales Cons
McQueen, Kristi
Sales Cons
Medlin, Heather
Senior Executive Sales Leader
Meelker, Bonnie
Senior Vice President Sales Leader
Megarity, Judi
Sales Cons
Mehallow, Luann
Sales Leader
Mento, Karen
Executive Sales Leader
Mercer, Lindsay
Exec Vice President Sales Leader
Meredith, Melisha
Sales Leader
Merriman, Denise
Senior Executive Sales Leader
Merritt, Aimee
Sales Leader
Merritt, Tonya
Vice President Sales Leader
Middendorf, Olivia
Sales Cons
Mikulecky, Colin
Sales Cons
Miles, Kim
Sales Leader
Miley, Elizabeth
Sales Cons
Miller, Pamela
Sales Cons
Mindock, Kathy
Vice President Sales Leader
Mohutsky, Paula
Team Coordinator
Molitor, Karen
Executive Sales Leader
Molly, Erin
Executive Sales Leader
Montgomery, Shannon
Sales Cons
Moore, Susan
Senior Executive Sales Leader
Moore, Teresa
Team Coordinator
Morgan, Ashley
Senior Executive Sales Leader
Morris, Cindi
Sales Cons
Morris, Julene
Senior Executive Sales Leader
Morris, Nancy
Sales Cons
Morris, Susan
Sales Leader
Morrow, Courtney
Sales Cons
Morton, Christine
Sales Cons
Moschopedis, Christy
Sales Cons
Moyer, Elisabeth
Team Coordinator
Moyer, Jayme
Sales Cons
Mrugalski, Bethany
Senior Executive Sales Leader
Muha, Deannah
Team Coordinator
Munden, Amanda
Sales Leader
Munin, Kristin
Team Coordinator
Munro, Jennifer
Executive Sales Leader
Munson, Angela
Team Coordinator
Murphy, Shawna
Senior Executive Sales Leader
Murray, Tayler
Sales Leader
Musser, Lauren
Senior Executive Sales Leader
Muyres, Christine
Sales Cons
Myers, Megan
Sales Leader
Naismith, Christine
Team Coordinator
Naragon, Marisha
Sales Cons
Nauta, Lyndsey
Vice President Sales Leader
Neumann-Marinau, Stephanie
Senior Executive Sales Leader
Newland, Christine
Team Coordinator
Newman, Kerri
Team Coordinator
Newton, Jessica
Sales Leader
Nguyen, Mai
Sales Cons
Nishizeki, Melissa
Executive Sales Leader
Nix, Laurie
Executive Sales Leader
Nixon, Marie
Sales Leader
Norman, Lindsay
Senior Vice President Sales Leader
Norman, Sarah
Sales Leader
Nuckols, Alice
Senior Executive Sales Leader
Nye, Kaitlyn
Sales Cons
Nye, Samantha
Sales Leader
O'Connor, Sandra
Team Coordinator
O'Donnell, Paula
Sales Leader
O'Shell, Teri
Sales Cons
Oben, Sandra
Senior Vice President Sales Leader
Odell Zimmerman, Jody
Senior Executive Sales Leader
Odoerfer, Michelle
Senior Executive Sales Leader
Oelhafen, Christine
Senior Executive Sales Leader
Oestreich, Shannon
Executive Sales Leader
Offenberger, Shanda
Vice President Sales Leader
Ogle, Debbie
Sales Cons
Oksa, Michele
Sales Cons
Olivar, Carrie
Team Coordinator
Olivas, Aprill
Executive Sales Leader
Oliveira, Isabel
Sales Leader
Oliver, Denise
Sales Leader
Oliver, Kristi
Sales Cons
Oram, Heather
Senior Executive Sales Leader
Osbeck, Dianna
Sales Cons
Ouellet, Brigitte
Sales Cons
Owen, Heather
Executive Sales Leader
Owen, Trena
Team Coordinator
Pacella, Susan
Senior Executive Sales Leader
Palmer, Christina
Team Coordinator
Pampaloni, Lise
Senior Executive Sales Leader
Pannell, Christy
Team Coordinator
Papove, Colette
Executive Sales Leader
Patenaude, Melissa
Sales Cons
Patterson, Alice
Sales Cons
Patterson, Jenna
Team Coordinator
Patton, Laurel
Senior Executive Sales Leader
Paul, Esther
Executive Sales Leader
Pazian, Jessica
Executive Sales Leader
Pederson, Kera
Vice President Sales Leader
Pedigo, Sharon
Sales Cons
Peel, Dawn
Sales Leader
Peeples, Ashley
Exec Vice President Sales Leader
Pelzer, Dale
Sales Cons
Pemsl, Maria
Team Coordinator
Pennington, Amy
Sales Leader
Percival, Heather
Exec Vice President Sales Leader
Perdue, Megan
Team Coordinator
Perry, Crystal D
Sales Cons
Persson, Emma
Executive Sales Leader
Peterson, Andrea
Executive Sales Leader
Peterson, Niki
Executive Sales Leader
Peterson, Torie
Team Coordinator
Petit, Myriam
Executive Sales Leader
Pew, Janae
Senior Executive Sales Leader
Pfleegor, Dawn
Executive Sales Leader
Phillips, Rachel
Team Coordinator
Pleaugh, Mary
Sales Cons
Pluff, Christi
Sales Cons
Pokorny, Erin
Sales Leader
Polcha, Amy
Team Coordinator
Pond, Amber
Sales Leader
Pope, Amy
Sales Leader
Popovski, Dawn
Team Coordinator
Porter, Theresa
Sales Leader
Potter, Shaun
Vice President Sales Leader
Potter, Susan
Sales Leader
Pouliot, Deborah
Senior Executive Sales Leader
Preece, Laura
Senior Executive Sales Leader
Presley, Jenna
Executive Sales Leader
Preston, Andrea
Sales Leader
Pribbernow, Beth
Senior Executive Sales Leader
Prozeller, Brianna
Team Coordinator
Pruitt, Kristy
Executive Sales Leader
Pugh, Emily
Team Coordinator
Pullan, Susan
Team Coordinator
Punton, Lori
Sales Leader
Purdy, Kelly
Senior Executive Sales Leader
Quillen, Brenda
Team Coordinator
Rachford, Gayle
Senior Executive Sales Leader
Rackish, Angela
Sales Cons
Radul, Donna
Sales Cons
Ragland, Heather
Senior Executive Sales Leader
Railton, Nicole
Team Coordinator
Ranahan, Lana
Executive Sales Leader
Rancourt, Katharine
Executive Sales Leader
Ranker, Molly
Executive Sales Leader
Ranlett, Jane E
Sales Leader
Ranne, Jenny
Sales Leader
Reagen, Erin
Vice President Sales Leader
Reese, Tricia
Sales Leader
Reeve, JoAnne
Sales Cons
Reid, Rachell
Executive Sales Leader
Reinhart, Brittney
Sales Cons
Rempel, Shirley
Sales Leader
Rennick, Dana
Sales Cons
Reno, Tabitha
Sales Cons
Reyes-Logan, Erin Marie
Senior Executive Sales Leader
Reynolds, Amy
Sales Cons
Reynolds, Andrea
Senior Executive Sales Leader
Reynolds, Katie
Senior Executive Sales Leader
Reynolds, Melissa
Vice President Sales Leader
Richter, Pamela
Sales Leader
Ridley, Christina
Sales Cons
Rieber, Breanna
Executive Sales Leader
Riquier, Kate
Executive Sales Leader
Roberts, Amber
Executive Sales Leader
Roberts, Terri
Sales Leader
Robertson, Frederique
Sales Leader
Robinson, Nancy
Vice President Sales Leader
Rodgers, Lisette
Sales Cons
Rogers, Tamara
Executive Sales Leader
Rogerson, Katie
Senior Executive Sales Leader
ROMBS, ALISE
Sales Cons
Romo, Lynn
Sales Leader
Rondeau, Deondra
Team Coordinator
Rosales, Avenna
Sales Leader
Rose, Melissa
Sales Cons
Roskamp, Amy
Team Coordinator
Ross, Teresa
Sales Cons
Roswell, Rebekah
Team Coordinator
Roth, Rena
Senior Executive Sales Leader
Rowan, Linda
Executive Sales Leader
Ruppert, Timber
Sales Cons
Rutherford, Mecca
Executive Sales Leader
Ryan-Johnson, Colleen
Team Coordinator
Ryan, Cathy
Executive Sales Leader
Ryan, Jenn
Sales Cons
Sacco, Sarah
Executive Sales Leader
Sagriff, Bonnie
Executive Sales Leader
Sakry, Sarah
Sales Leader
Salvo, Audra
Sales Leader
Salyer, Heather
Senior Executive Sales Leader
Samuell, Joan & Bryan
Senior Vice President Sales Leader
Sandifer, Kimberly
Executive Sales Leader
Sankey, Tammy
Senior Executive Sales Leader
Sasman, Madison
Executive Sales Leader
Sattler, Monica
Sales Cons
Sauls, Laura
Sales Leader
Saumure, France
Sales Cons
Savey, Lucina
Team Coordinator
Saylor, April
Sales Leader
Schad, Katie
Sales Leader
Schaible, Jacquelyn
Sales Cons
Scherzinger, Lauren
Sales Cons
Schlabach, Martha
Team Coordinator
Schlichenmayer, Katie
Sales Leader
Schmidt, Cathy
Senior Executive Sales Leader
Schmitz, Christine
Team Coordinator
Schneider, Kyle
Sales Cons
Scholl, Marylou
Executive Sales Leader
Scholz, Edith
Team Coordinator
Schroeder, Amber
Team Coordinator
Schrumm, Meghan
Senior Executive Sales Leader
Schumaker, Sarah
Senior Vice President Sales Leader
Schweitzer, Bethany
Sales Leader
Scott, Kaeli
Sales Cons
scott, marjorie
Sales Cons
Scuderi, Nicole T
Team Coordinator
Sebald, Maureen
Sales Leader
Seevers, Jodi
Sales Leader
Seris, Elizabeth
Vice President Sales Leader
Shaw, Jennifer
Senior Executive Sales Leader
Shea, Kerrie
Sales Leader
Shepley, Jennifer
Sales Cons
Shue, Jennifer
Vice President Sales Leader
Sickles, Krista
Exec Vice President Sales Leader
Sicotorschi, Marianna
Sales Cons
Sienkowski, Jessica
Senior Executive Sales Leader
Sikma, Pam
Senior Executive Sales Leader
Simms, Linda
Sales Cons
Simpson, Jennifer
Sales Cons
Siroski, Jamie
Sales Cons
Skreczko, Heidi
Senior Executive Sales Leader
Slate, Megan
Senior Vice President Sales Leader
Slater, Traci
Team Coordinator
Smith, Ashley
Senior Executive Sales Leader
Smith, Janine
Team Coordinator
Smith, Lynette
Team Coordinator
Smith, Megan
Vice President Sales Leader
Smith, Vanessa
Senior Executive Sales Leader
Smotherman, Leanna
Sales Cons
Solomon, Caylie
Sales Leader
Soncrant, Elizabeth
Executive Sales Leader
Sorensen, Kate
Sales Cons
Spader, Stephanie
Vice President Sales Leader
Spears, Courtney
Senior Executive Sales Leader
Speers, Jennifer
Senior Executive Sales Leader
Spradlin, Jamie
Sales Cons
Spurgess, Holly
Sales Cons
St-Laurent, Jacinthe
Team Coordinator
St.Amant, Jill
Team Coordinator
Stanko, Sarah
Vice President Sales Leader
Stanley, Deanna
Sales Cons
Steele, Jenny
Sales Leader
Stefanik, Erin
Team Coordinator
Steiner, Kara
Sales Leader
Steitzer, Heather
Sales Cons
Steppler, Kayla
Sales Cons
Sterner, Jamie
Sales Cons
Stewart, Kara
Senior Executive Sales Leader
Stich, Sandra
Sales Cons
Stoffel-Duffy, Katie
Senior Vice President Sales Leader
Stoneberg, Holly
Sales Cons
Stopyak, Theresa
Executive Sales Leader
Story, Rachael
Sales Leader
Stout, Amy
Sales Cons
Stover, Lauri
Sales Cons
Stradley, Alicia
Team Coordinator
Street, Tonya
Sales Cons
Struemke, Britt
Executive Sales Leader
Stuart, Lisa
Sales Leader
Studer, Tracy D
Senior Executive Sales Leader
Stutzman, Rose
Sales Cons
Stuve, Melanie
Senior Executive Sales Leader
Sucharew, Lila
Sales Cons
Sullivan, Kristy
Senior Executive Sales Leader
Sullivan, Stephanie
Executive Sales Leader
Sutter, Dawn
Sales Cons
Suttle, Christine
Team Coordinator
Sweetman, Leah
Vice President Sales Leader
Sykes, Olivia
Sales Leader
Syrjala, Robin
Executive Sales Leader
Talbot, Stéphanie
Sales Cons
Tandy, Emily
Senior Executive Sales Leader
Taphorn, Debby
Senior Executive Sales Leader
Tarr, Katie
Vice President Sales Leader
Tarwid, Sandra
Sales Cons
Taylor, Brittany
Senior Executive Sales Leader
Tenney, Maureen
Team Coordinator
Thanh, Niki
Sales Cons
Thériault, Nathalie
Sales Cons
Thews, Sarah
Team Coordinator
Thibault, Nancy
Sales Cons
Thoen, Amanda
Sales Cons
Thomas, Amanda
Sales Cons
Thomas, Claire
Sales Cons
Thomas, Toni
Executive Sales Leader
Thompson, Debbi
Sales Cons
Thompson, Hannah
Sales Cons
Thompson, Melia
Sales Leader
Thornton, Amber
Sales Cons
Tincher, Michelle
Sales Leader
To, Eugenie
Team Coordinator
Tomas, Melissa
Vice President Sales Leader
Toth, Cheryl
Sales Leader
Toth, Melissa
Senior Executive Sales Leader
Townsend, Carol
Team Coordinator
Tran, Linda
Sales Cons
Tremblay, Judith
Team Coordinator
Trosclair, Tina
Executive Sales Leader
Troup, Maggy
Executive Sales Leader
Troutt, Tamara
Sales Leader
TROYER, MARY
Team Coordinator
Truax, Michele
Team Coordinator
Tucker, Sarah
Team Coordinator
Tucker, Sharon
Sales Leader
Tucker, Toni
Sales Cons
Turco, Maria
Executive Sales Leader
Turner, Shannon
Senior Executive Sales Leader
Tutty, Jill
Team Coordinator
Twilley, Cynda
Team Coordinator
Tyler, Sharon
Executive Sales Leader
Uhm, Felicia
Vice President Sales Leader
Unruh, Ashley
Sales Leader
Utley, Amber
Sales Leader
Utsey, Andrea
Sales Leader
Van Bakel, Andrea
Senior Executive Sales Leader
Van Berkel, Elissa
Senior Executive Sales Leader
Van Cleve, Nicole
Senior Executive Sales Leader
Van Hartingsveldt, Sarah
Vice President Sales Leader
Van Ness, Valerie
Team Coordinator
Vandal, Renee
Sales Cons
VandenBoogaard, Delores
Senior Vice President Sales Leader
Vander Hart, Lysandra
Executive Sales Leader
VanWingerden, Denise
Sales Cons
Varize, Jamie
Team Coordinator
Vasso, Becky
Senior Executive Sales Leader
Vazquez, Min
Senior Executive Sales Leader
Velling, Janet
Senior Executive Sales Leader
Viet, Kristie
Team Coordinator
Villemure, Julie
Team Coordinator
Visocky, Suzanna
Team Coordinator
Vladianu, Caroline
Senior Vice President Sales Leader
Vogel, Tracie
Vice President Sales Leader
Vogt, Jennifer
Sales Leader
Voldock, Lindsayann
Sales Cons
Vos, Keena
Sales Cons
Wacker, Kathy
Team Coordinator
Wadsworth, Tatiana
Sales Cons
Wagler, Brittney
Sales Cons
Wagner, Cayce
Executive Sales Leader
Wagner, Felicia
Sales Cons
Wagner, Nicole
Senior Executive Sales Leader
Waldner, Jaimee
Team Coordinator
Walker, Heather
Team Coordinator
Wall, Helen
Sales Cons
Wall, Nancy Penner
Team Coordinator
Wallace, Brooke
Sales Leader
Wallace, Jackie
Sales Leader
Walls, Yvonne
Sales Cons
Walsh, Colleen
Team Coordinator
Walsh, Priscilla
Sales Cons
Walters, Melissa
Senior Executive Sales Leader
Walterscheid, Crystal
Team Coordinator
Walton, Jessica
Executive Sales Leader
Ward, Becky
Senior Executive Sales Leader
Warner, Stephanie
Team Coordinator
Warwick, Marisa
Executive Sales Leader
Wascavage, Erin
Executive Sales Leader
Waters Martel, Shannon
Sales Leader
Watkins, Michelle
Sales Cons
Watts, Christy
Team Coordinator
Webb, Mary
Sales Cons
Weber, Hannah
Sales Cons
Webster, Jessica
Sales Cons
Wecker, Brittany
Sales Cons
Weiss, Tamara
Senior Executive Sales Leader
Wenaas, Lauren
Executive Sales Leader
Werling, Kristi
Executive Sales Leader
Werner, Angela
Senior Executive Sales Leader
Whelton, Lisa
Executive Sales Leader
Whitaker, Alyssa
Sales Cons
White, Brittany
Sales Cons
White, Jamie
Senior Executive Sales Leader
White, Jennifer
Executive Sales Leader
White, Katie
Senior Vice President Sales Leader
Whiteley, Jessica
Sales Leader
Wickey, Lisa
Team Coordinator
Wigton, Ashley
Sales Cons
Wiley, Cortney
Executive Sales Leader
Wiley, Sarahbeth
Sales Cons
Wilkins, Lori-Anne
Sales Cons
Wille, Debbie
Sales Cons
Willem, Judi
Sales Cons
Williams, Billie Ann
Sales Leader
Williams, Johnita
Executive Sales Leader
Williams, Megan
Team Coordinator
Williams, Penny Senior
Executive Sales Leader
Williams, Tiffany
Executive Sales Leader
Wilson, Alyssa
Team Coordinator
Wilson, Brandy
Team Coordinator
Wing, Laura
Team Coordinator
Wirth, Bea
Sales Cons
Wishart, Stephanie
Team Coordinator
Witmeier, Allison
Sales Leader
Wittenburg, Kristy
Sales Cons
Wittig, Lauren
Senior Executive Sales Leader
Wollitz, Paige
Sales Cons
Wood, Erin
Sales Leader
Wood, Hollie
Executive Sales Leader
Woodall, Mary Jane
Sales Leader
Woodcox, Andria
Sales Leader
Woody, Theresa
Team Coordinator
Wright, Cheri
Executive Sales Leader
Wyant, Kimberley
Sales Cons
Wynans, Marnie
Executive Sales Leader
Yasinski, Jamie
Executive Sales Leader
Yoder, Karen
Sales Leader
Yoder, Maribeth
Executive Sales Leader
Yoder, Mary
Sales Cons
Young, Camille
Team Coordinator
Zahradka, Kim
Senior Executive Sales Leader
Zanette, Karen
Sales Leader
Zappe, Janel
Sales Cons
Zdrok, Michelle
Sales Cons
Zhang, Michelle
Senior Executive Sales Leader
Zimmerman, Maria
Senior Executive Sales Leader
Zirkle, Leslie
Sales Leader
Zogelmann, Staycey
Executive Sales Leader
Zoller, Vickie
Sales Leader
Zwaan, Casey
Sales Cons